Meningkatkan Rasa Nasionalisme Siswa Melalui Game Base Learning
Anugerah Bagus Wijaya

Universitas Amikom Purwokerto

Suliswaningsih Suliswaningsih

Universitas Amikom Purwokerto

Argiyan Dwi Pritama

Universitas Amikom Purwokerto
Keywords:
Game Base Learning, Mapping learning and Game mechanics for serious Games analysis (LM-GM), Nationalism
Abstract
The birth of Game Based Learning take a new prespective to learing method while using a Game for learning proccess. This is a good opportunity for lecturer and theacher to increas and update their learning instrument that can be used. Some studies about game founded the approach of through the medium of games of the match learning in a significant way capable of effecting the improve achievement , the motivation to study , and the level of satisfaction in the style of of students to study. This study focused on increasing students nationalism through the game base learning in learning procces for Senior high students where players trained to make a deccision, analyze, and decide own attitude in the games. This game based learning research apply for learning nationalism lessons consists of four phases, design phase, data collection stage, the analysis and discussion stage phase, the documentation and research results phase. To stage of game design base learning with learning and analysis mapping game mechanics for serious games analysis (LM-GM) as the mapping of learning in the game. The purpose through this game is learning from the game play can be shown that the approach proposed effectively gives understanding of learning that given. In addition, also found that game is can help students studies learning the history.
Downloads
Download data is not yet available.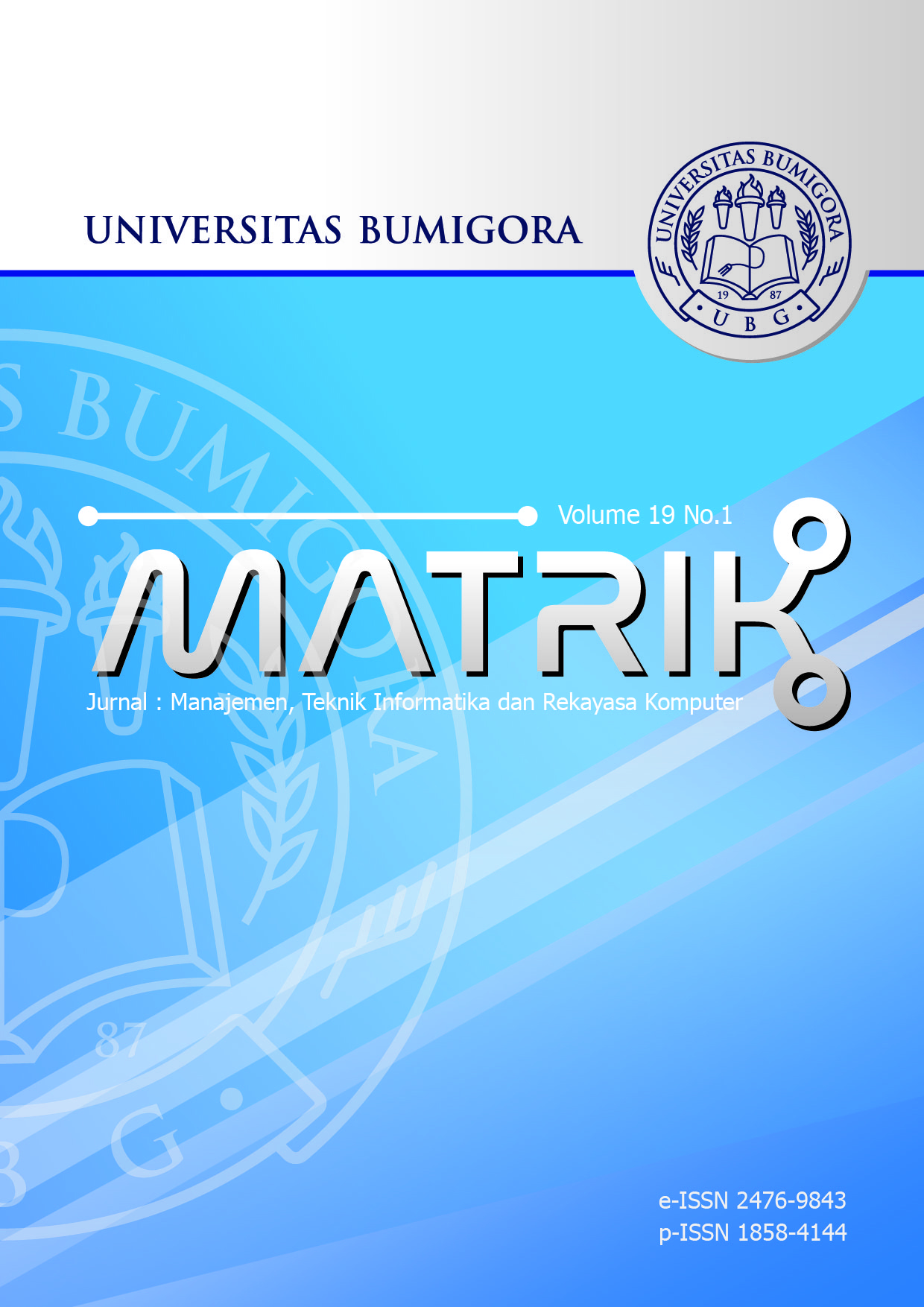 How to Cite
Wijaya, A., Suliswaningsih, S., & Pritama, A. (2019). Meningkatkan Rasa Nasionalisme Siswa Melalui Game Base Learning. MATRIK : Jurnal Manajemen, Teknik Informatika Dan Rekayasa Komputer, 19(1), 196-204. https://doi.org/https://doi.org/10.30812/matrik.v19i1.496