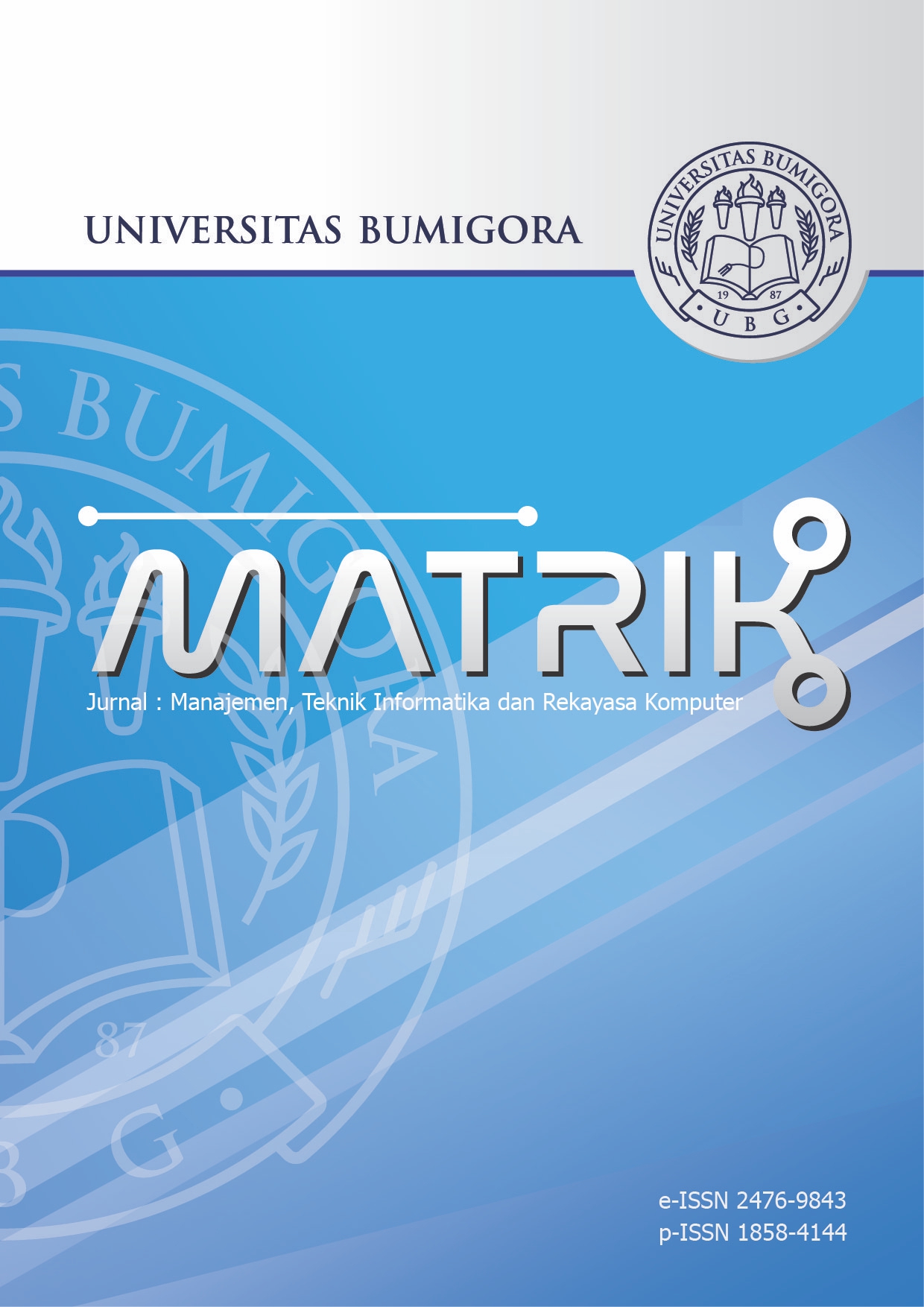 Matrik : Jurnal Manajemen, Teknik Informatika, dan Rekayasa Komputer is peer-reviewed journal dedicated to interchange for the results of high quality research in all aspect of science, engineering and information technology. The journal publishes state-of-art papers in fundamental theory, experiments and simulation, as well as applications, with a systematic proposed method, sufficient review on previous works, expanded discussion and concise conclusion. Matrik follows the open access policy that allows the published articles freely available online without any subscription.
Manuscripts can be submitted at any time, with notification within 1 - 2 weeks. Please email: matrik@universitasbumigora.ac.id for a faster response. Click here for Online Submission. MATRIK Journal is published 3 times in 1 year, namely November, March and July.
Current Issue
Vol 22 No 2 (2023)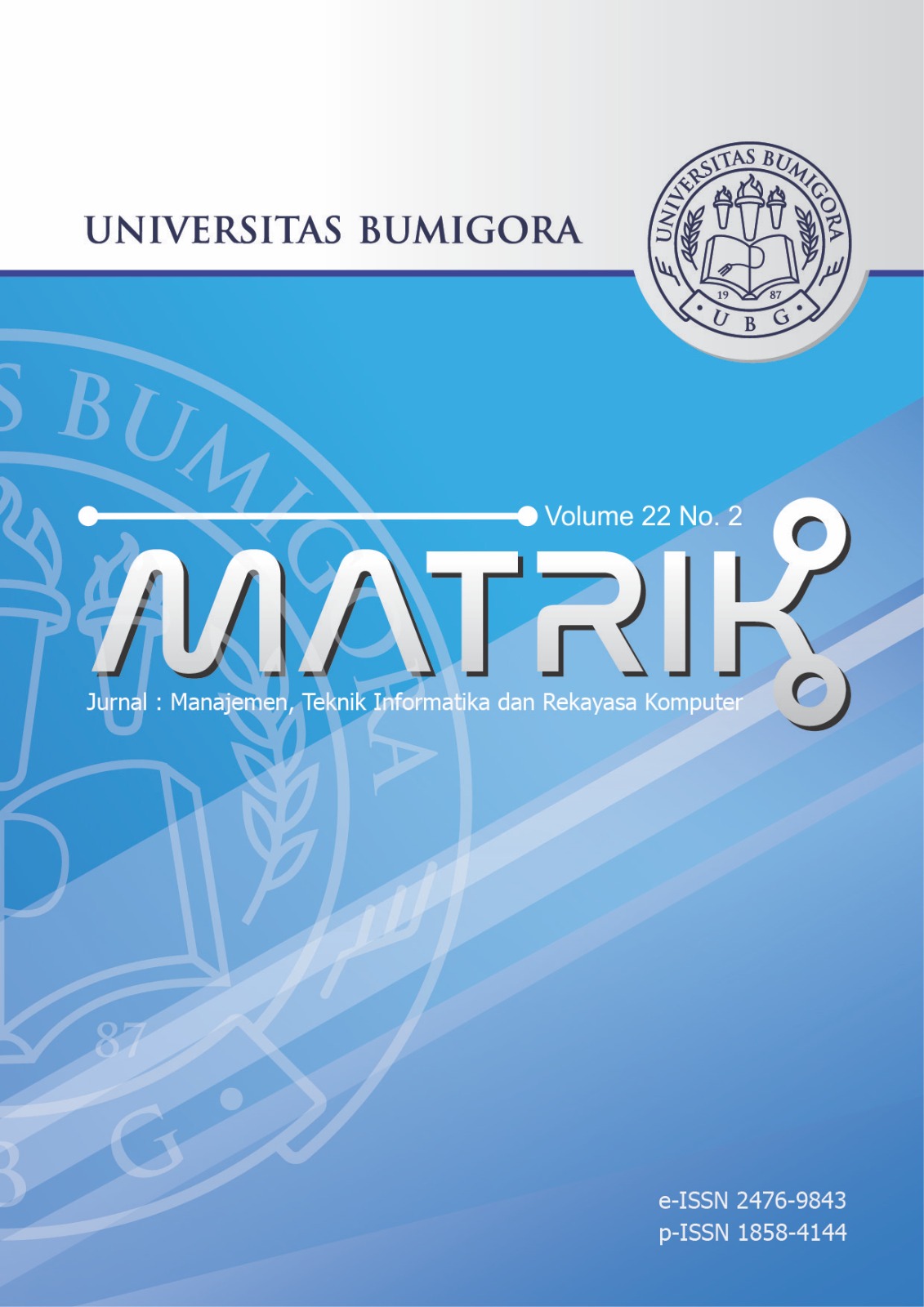 We are pleased to announce that Vol. 22, Issue 2 of MATRIK: Jurnal Manajemen, Teknik Informatika dan Rekayasa Komputer, has recently been published. This latest issue features contributions from 68 authors from 25 institutions from all over Indonesia and overseas, including the following: Universitas Bumigora, Universitas 17 Agustus 1945, Universiti Tun Hussein Onn Malaysia, Universitas Islam Indonesia, Universitas Kristen Duta Wacana, Universiti Teknikal, Universitas Advent Indonesia, Universitas Klabat, STMIK Amik Riau, Universitas AMIKOM Yogyakarta, Universitas Dian Nuswantoro, Universitas Teknologi Akbar Makassar, Universitas Fajar, Universitas Muhammadiyah Prof. Dr. Hamka, Politeknik Negeri Malang, Universitas Potensi Utama, Politeknik Siber dan Sandi Negara, Universitas Pembangunan Nasional Veteran Yogyakarta, AGH University of Science and Technology, Universitas Komputer Indonesia, STMIK Banjarbaru, Universitas Kristen Satya Wacana, Universitas Ahmad Dahlan, UIN Syarif Hidayatullah, and Advanced Institute of Science & Technology.
Full Issue
View All Issues