Efektifitas Promosi Bank Sulselbar Melalui Film Aman Bos
Efektifitas Promosi Bank Sulselbar Melalui Film Aman Bos
Miyarta yasa

Christofer Satria

Universitas Bumigora

Muhammad Arfa
Keywords:
Bank Sulselbar, Promosi, Film
Abstract
This study describes the effectiveness of promotion through the film Aman Bos, a film that is shown in cinemas and YouTube. The aim is to promote Bank Sulselbar, the methodology by conducting case studies and literature studies to review this case. Using the scalpel of Kotler's theory with the 4 product mix marketing approach, price, promotion and place. The research results show that through the media YouTube for promotion is very effective in expanding audience reach, this promotional media is quite effective as a medium to attract consumers, as a conclusion from research describing the level of effectiveness of films for very effective promotional media.
References
[1] R. Fauziah, I. A. Ratnamulyani, And A. A. Kusumadinata, "Postingan Instagram Media Sosial The Efectiveness Of The Promotion Of A Tourist Destination Pancar Mountain Recreation Through Social Media Posting ( Instagram ) R Fauziah , Ia Ratnamulyani , Aa Kusumadinata . 2018 . Efektifitas Promosi Destinasi Wisata R," Vol. 4, No. April, Pp. 27–40, 2018.
[2] L. Mangifera, S. N. Dewi, U. M. Surakarta, And U. P. Ambon, "Efektifitas Katalog Sebagai Media Promosi Bagi," Pp. 43–47, 2012.
[3] Y. E. Manalu And D. Warsana, "Film Yowis Ben Sebagai Media Komunikasi Promosi Wisata Kota Malang," Vol. 1, No. 1, P. 2021, 2021, [Online]. Available: Https://Ejournal.Upi.Edu/Index.Php/Cinematology/Article/View/34707
[4] S. Promosi Et Al., "No Title," Strateg. Promosi, Kualitas Produk, Kualitas Layanan Terhadap Kepuasan Pelangg. Pada Restoran Mcdonald's Manad., Vol. 1, No. 4, Pp. 1465–1473, 2013.
[5] Y. Tresnawati, "Pemetaan Konten Promosi Digital Bisnis Kuliner Kika ' S Catering Di Media Sosial Mapping The Content Of Digital Promotion For Culinary Business Kika ' S Catering On Social Media," Profesi Humas, Vol. 3, No. 1, Pp. 102–119, 2018.
[6] D. Prasetyo And D. I. Setyadi, "Perancangan Film Pendek Bertema Wisata Dengan Pendekatan Storytelling Sebagai Media Promosi Wisata Pulau Bawean," J. Sains Dan Seni Its, Vol. 6, No. 1, 2017, Doi: 10.12962/J23373520.V6i1.22886.
[7] J. Kristiyono, "Film Sebagai Medium Komunikasi Pariwisata," Tour. Hosp. Culin. J. Vol. 2 No. 1, Vol. 2, Pp. 43–51, 2017.
[8] M. Mulyana, "Inisiasi Viii Strategi Promosi Dan Komunikasi," Mater. Tutor. Online Ekma 4216 Manaj. Pemasar., Pp. 57–63, 2019.
[9] B. Handoko, "Pengaruh Promosi, Harga Dan Kualitas Pelayanan Terhadap Kepuasan Konsumen Pada Titipan Kilat Jne Medan," J. Ilm. Manaj. Dan Bisnis, Vol. 18, No. 1, Pp. 61–72, 2017, Doi: 10.30596/Jimb.V18i1.1098.
[10] P. Lokasi, P. Dan, P. Harga, And T. Keputusan, "Pembelian Konsumen Pada Perumahan Kawanua Emerald City Manado The Influence Of Location , Promotion And Price Perception To Consumer Purchase On Kawanua Emerald City Manado Housing," Vol. 7, No. 1, 2019.
[11] A. Machdi, "Strategi Bauran Promosi Untuk Meningkatkan Preferensi Konsumen Pada Toko Ritel Yang Berorientasi," Naspa J., Vol. 42, No. 4, P. 1, 2015.
[12] A. Wairooy, "Pengaruh Biaya Penyusutan Aset Tetap Terhadap Laba Pada Pt. Bank Sulselbar," J. Off., Vol. 3, No. 1, P. 1, 2017, Doi: 10.26858/Jo.V3i1.3449.
[13] W. Chandra And W. Aigan, "Analisis Penerapan Promosi Pada Pt . Adam Dani Lestari Medan," Pp. 106–108, 2019.
[14] A. Azhari And R. Setiawan, "Efektivitas Film Pendek Cerdik Terhadap Effectiveness Of Cerdik Short Films Towards Knowledge Of Hypertension," J. Kesehat. Siliwangi, Vol. 2, No. 1, Pp. 231–238, 2021.
[15] M. M. Isfahami, R. Hurriyati, And P. D. Dirgantari, "Pengaruh Brand Trust Dan Celebrity Endorse Terhadap Keputusan Pembelian Konsumen," J. Bisnis Dan Kewirausahaan, Vol. 17, No. 2, Pp. 177–186, 2021, Doi: 10.31940/Jbk.V17i2.2571.
[16] B. Awarness And M. Menggunakan, "Pengaruh Celebrity Endorse Dan Trust In Platfrom Terhadap Minat Menggunakan Grab Melalui Brand Program Studi Administrasi Bisnis , Universitas 17 Agustus 1945 Jakarta Email : Virgo.Simamora@Uta45jakarta.Ac.Id," 1945.
[17] S. Subiyanto, "Pengaruh Celebrity Endorse Zakat Terhadap," Indones. Interdiscip. J. Sharia Econ., Vol. 1, No. 1, Pp. 1–6, 2018.
[18] S. Nurusholih, "Analisis Retorika Visual Konten Iklan Produk Pada Account Instagram Bank Bni," Desain Komun. Vis. Manaj. Desain Dan Periklanan, Vol. 4, No. 2, P. 199, 2019, Doi: 10.25124/Demandia.V4i2.1935.
[19] R. R. Handani Et Al., "Promosi Pada Surat Kabar Solo Pos Dan," 2021.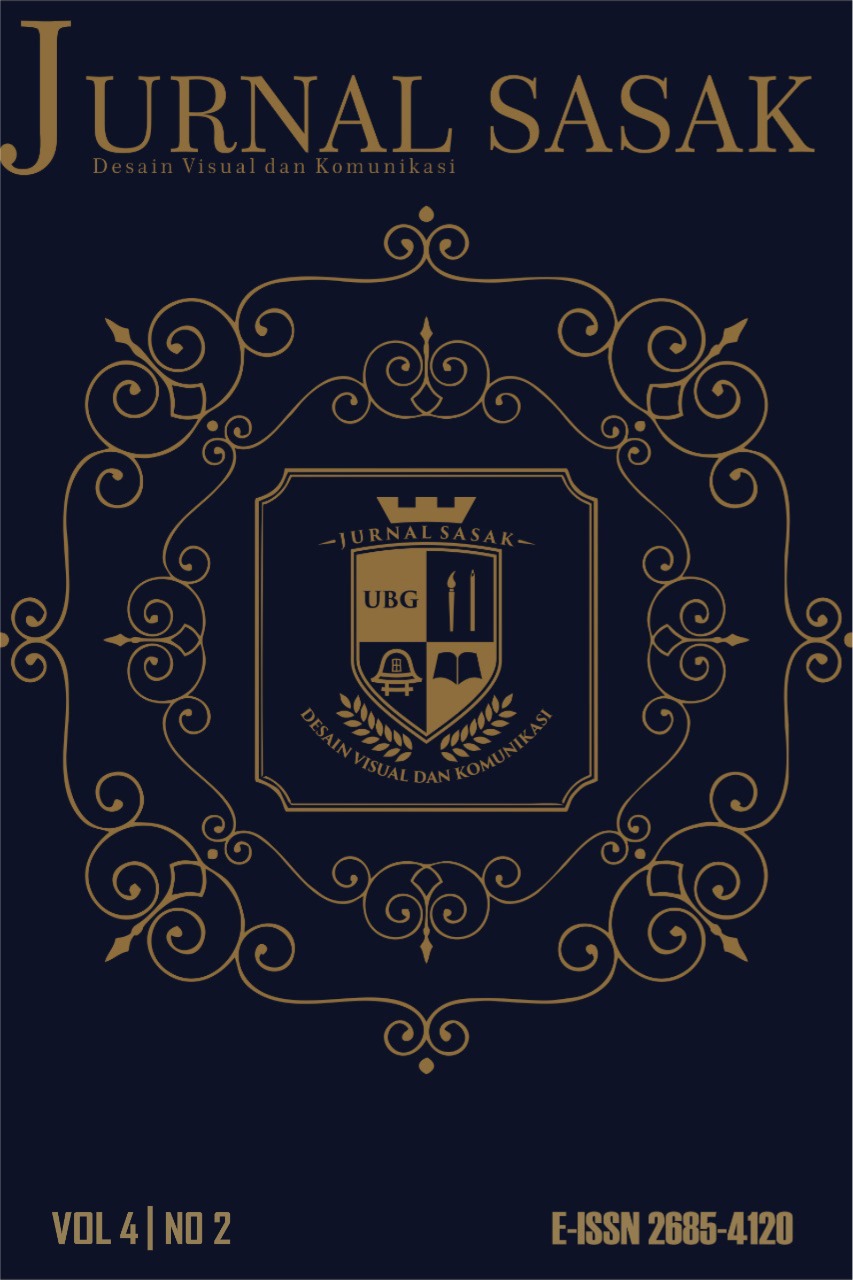 This work is licensed under a Creative Commons Attribution 4.0 International License.