Aplikasi Pembelajaran Percakapan Bahasa Arab dan Inggris Berbasis Android
Hairani Hairani

Universitas Bumigora

Muhammad Zulkarnaen Haris

Universitas Bumigora

Muhammad Arfa

Universitas Bumigora

Muhammad Innuddin

Universitas Bumigora
Keywords:
Learning Applications, Android application, Arabic and English Language
Abstract
Nurul Haramain Islamic Boarding School NW Narmada is a private educational institution that applies English and Arabic as daily languages ​​for students in the boarding school environment. However, students who have just entered the Islamic boarding school are given up to six months to learn English and Arabic. Until now, Nurul Haramain Islamic Boarding School NW Narmada in teaching Arabic and English to students still uses the conventional learning process without using the help of learning media. Most of the students did not listen to the teacher delivering the subject matter, difficulties in understanding the material, and the lack of interest of the students in Arabic and English conversations. Therefore, this study aims to develop an application for learning conversational English and Arabic based on Android for class 1 students of Mts Nurul Haramain. The application development stages use the Luther Sutopo model which consists of the Concept, Design, Material Collecting, Assembly, Testing, and Distrubution stages. The application that has been developed was tested on 30 respondents related to application functionality, where the results of application functionality were 78% in the Good category, so that it can help class 1 students of Mts Islamic boarding school Nurul Haramain learn English and Arabic conversation with the correct pronunciation.
References
[1] H. Yahaya, J. Sardi, M. Radzi, I. Y. Abdelhamid, and F. P. Islam, "Development of a Mobile Application in Arabic Language Learning in Malaysia: An Overview," International Journal of Academic Research in Business and Social Sciences, vol. 9, no. 7, pp. 1366–1376, 2019, doi: 10.6007/ijarbss/v9-i7/6403.
[2] R. Sumiharsono and H. Hasanah, Media Pembelajaran. Jember: Pustaka Abadi, 2017.
[3] M. Purnasari, "Perancangan Aplikasi Media Pembelajaran Bahasa Inggris Berbasis Android Untuk Anak Sekolah Dasar," Journal V-Tech Vision Technology, vol. 3, no. 2, pp. 53–63, 2021.
[4] W. N. Putri and A. Billah, "Pengembangan Media Pembelajaran Bahasa Arab berwawasan Sains berbasis Mobile Android," Lisania: Journal of Arabic Education and Literature, vol. 3, no. 2, pp. 163–179, 2019, doi: 10.18326/lisania.v3i2.163-179.
[5] J. Gopur and E. Stansah, "Media Pembelajaran Bahasa Arab di Madrasah Ibtida'iyah Lingga Mekar Berbasis Berbasis Dekstop Menggunakan Macromedia Flash 8," Jurnal Fakultas Teknik UNISA Kuningan, vol. 2, no. 2, pp. 47–50, 2021.
[6] M. K. Hakky, R. H. Wirasasmita, and M. Z. Uska, "Pengembangan Media Pembelajaran Berbasis Android untuk Siswa Kelas X pada Mata Pelajaran Sistem Operasi," Edumatic : Jurnal Pendidikan Informatika, vol. 2, no. 1, pp. 24–33, 2018.
[7] J. Kuswanto and F. Radiansah, "Media Pembelajaran Berbasis Android Pada Mata Pelajaran Sistem Operasi Jaringan Kelas XI," Jurnal Media Infotama, vol. 14, no. 1, pp. 15–20, 2018, doi: 10.37676/jmi.v14i1.467.
[8] A. A. Puspitaningrum, E. S. Wihidayat, and P. Hatta, "Pengembangan Media Pembelajaraan Berbasis Android Pada Materi Routing Statis," Jurnal Penelitian dan Pengembangan Pendidikan, vol. 6, no. 1, pp. 31–38, 2019.
[9] S. Musyaroah and M. Fajartia, "Pengembangan Media Pembelajaran Berbasis Android dengan Menggunakan Aplikasi Adobe Flash CS 6 Pada Mata Pelajaran Biologi," Innovative Journal of Curiculum and Educational Tecknology, vol. 6, no. 2, pp. 79–83, 2020, doi: 10.35438/e.v8i1.221.
[10] R. Mauludin, A. S. Sukamto, and H. Muhardi, "Media Pembelajaran Bahasa Arab untuk Siswa Madrasah Ibtidaiyah," Jurnal Edukasi dan Penelitian Informatika (JEPIN), vol. 3, no. 2, pp. 104–110, 2017.
[11] H. Septian, E. W. Hidayat, and A. Rahmatulloh, "Aplikasi Pengenalan Bahasa Arab dan Inggris untuk Anak-Anak Berbasis Android," Join (Jurnal Online Informatika), vol. 2, no. 2, pp. 71–78, 2017, doi: 10.15575/join.v2i2.100.
[12] S. L. Darmawan and L. Wariyanti, "Developing Android-Based English Learning Material," Intensive Journal, vol. 2, no. 2, pp. 62–71, 2019.
[13] A. R. Sibilana, U. Hasanah, and A. N. Laili, "Mobile Learning Development Based on Android Application for Islamic Education," Letter in Information Technology Education (LITE), vol. 3, no. 2, pp. 60–65, 2020.
[14] K. Eva, K. Adnyani, I. W. Sadyana, and G. S. Hermawan, "The Development of Educational Videos to Deliver Topics in Japanese Sociolinguistics Course," in Proceedings of the 2nd International Conference on Technology and Educational Science (ICTES 2020) The, 2021, vol. 540, pp. 6–11.
[15] Y. Purwati, S. Sagita, F. S. Utomo, and W. M. Baihaqi, "Pengembangan Media Pembelajaran Tata Surya berbasis Virtual Reality untuk Siswa Kelas 6 Sekolah Dasar dengan Evaluasi Kepuasan Pengguna terhadap Elemen Multimedia," Jurnal Teknologi Informasi dan Ilmu Komputer, vol. 7, no. 2, pp. 259–266, Feb. 2020, doi: 10.25126/jtiik.2020701894.
[16] S. Sugiyono, Metode penelitian pendidikan pendekatan kuantitatif, kualitatif dan R&D. Bandung: Alfabeta, 2013.
[17] T. A. Ghaffur, "Analisis Kualitas Sistem Informasi Kegiatan Sekolah Berbasis Mobile Web Di Smk Negeri 2 Yogyakarta," Elinvo (Electronics, Informatics, and Vocational Education), vol. 2, no. 1, pp. 94–101, 2017, doi: 10.21831/elinvo.v2i1.16426.
[18] E. Febianti, N. Wahyuni, and D. H. Muhamad, "Perancangan Sistem Informasi Kuesioner Evaluasi Proses Belajar Mengajar Berbasis Website Pada Jurusan Teknik Industri Untirta," Journal Industrial Servicess, vol. 4, no. 2, pp. 1–11, 2019, doi: 10.36055/jiss.v4i2.5180.
[19] D. A. Fatah, "Evaluasi Usability dan Perbaikan Desain Aplikasi Mobile Menggunakan Usability Testing dengan Pendekatan Human-Centered Design (HCD)," Rekayasa Journal of Science and TechnologyJournal of Science and Technology, vol. 13, no. 2, pp. 130–143, 2020, doi: 10.21107/rekayasa.v13i2.6584.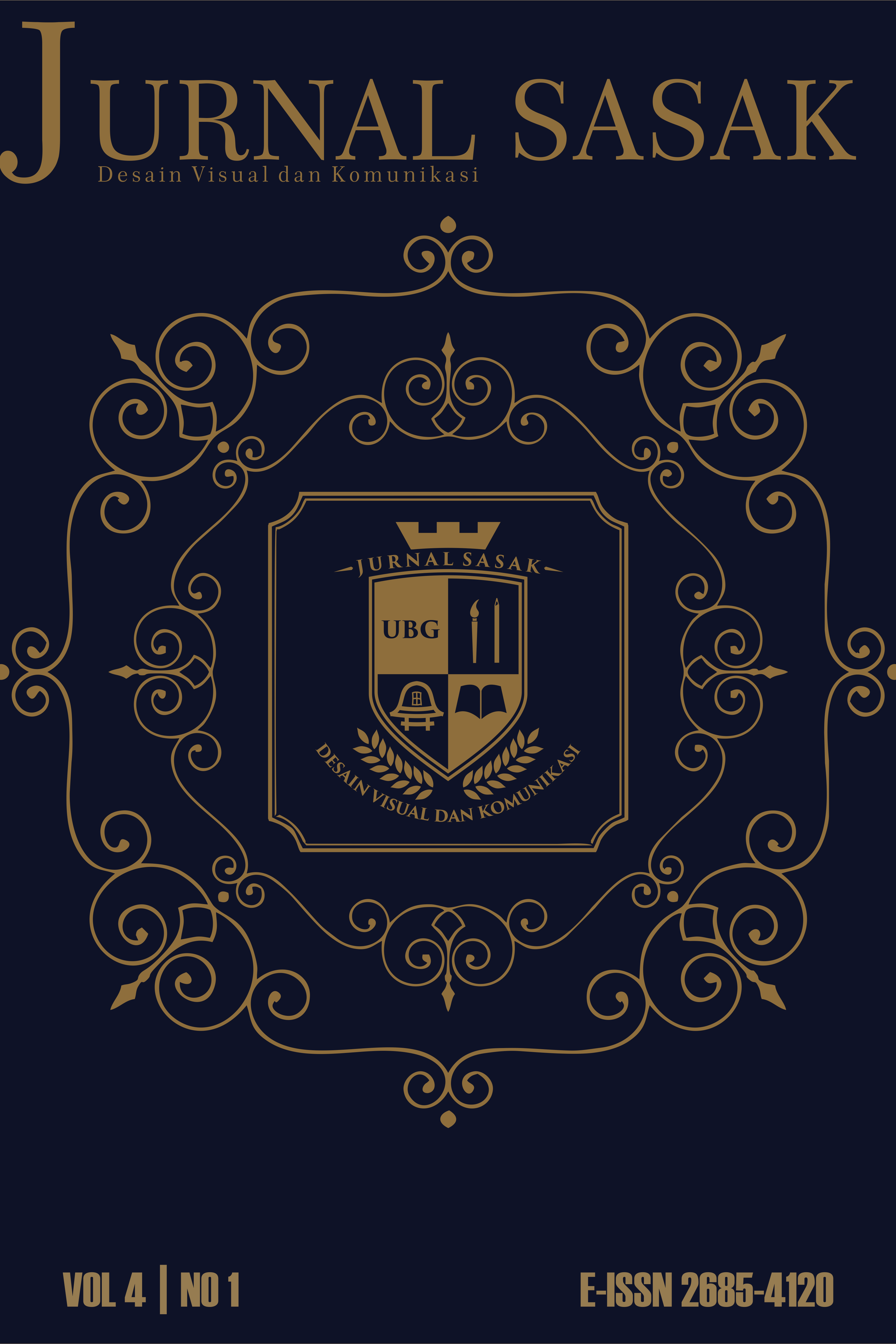 This work is licensed under a Creative Commons Attribution 4.0 International License.