Prototipe Alat Kirim Pesan Singkat Tindak Kejahatan sebagai Solusi Peningkatan Keamanan Berbasis Lokasi
Wire Bagye

STMIK Lombok

Maulana Ashari

STMIK Lombok

Mohammad Taufan Asri Zaen

STMIK Lombok
Keywords:
Prototype, Arduino Uno, Short Message, Googlemaps
Abstract
Very rarely the crime can be done early help or handled by the security forces while the perpetrators are still at the scene of the crime. The effort to get help from crime by reporting to the police requires a relatively long time, which is between 30 minutes to 2 hours. To reduce the number of criminal acts and early relief efforts, a tool to send short messages of crime was developed. Development of tools implements the Arduino Uno R3 microcontroller as the main component for program storage. Location coordinates are obtained from the Ubox 160n GPS module. Short messages containing biodata and location coordinates will be sent by the GSM SIM900L module. The destination number will receive a message that can be used to trace the location of the crime through Googlemaps. This tool equipped with a battery that can be recharged with a cell phone charger making this tool portable, practical and efficient. Using this Alat kirim pesan singkat tindak kejahahatan is very time efficient. The sending of a crime message is done in a very short time. By tapping the message directly the Googlemaps application opens and displays the location of the crime.
Downloads
Download data is not yet available.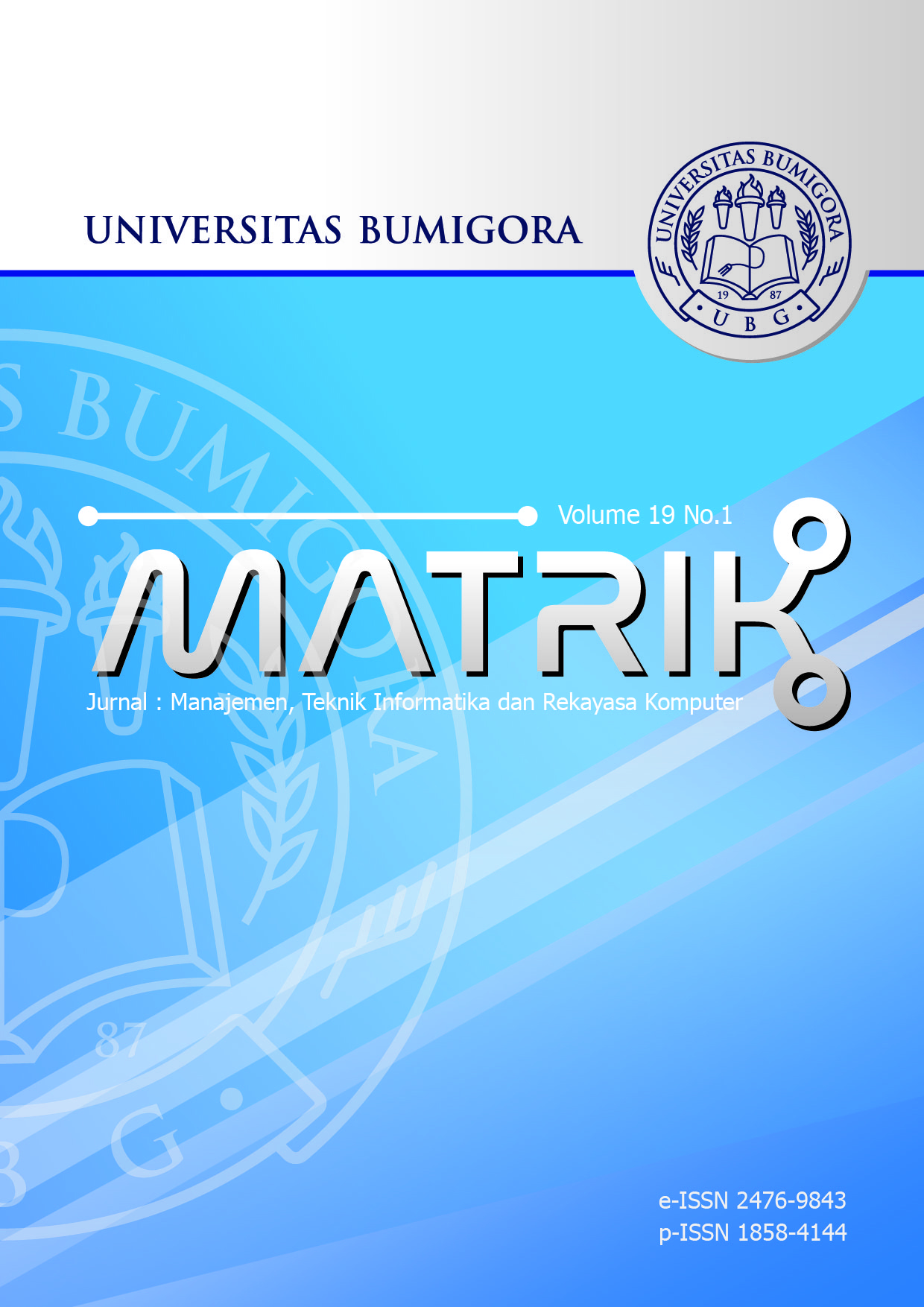 How to Cite
Bagye, W., Ashari, M., & Zaen, M. (2019). Prototipe Alat Kirim Pesan Singkat Tindak Kejahatan sebagai Solusi Peningkatan Keamanan Berbasis Lokasi. MATRIK : Jurnal Manajemen, Teknik Informatika Dan Rekayasa Komputer, 19(1), 100-108. https://doi.org/https://doi.org/10.30812/matrik.v19i1.491