Analisis Brand Image Universitas Muhammadiyah Mataram sebagai Perguruan Tinggi Swasta (PTS) di Nusa Tenggara Barat
Muhammad Rahmatul Burhan

Universitas Muhammadiyah Mataram

Isra Dewi Kuntary Ibrahim

Universitas Bumigora
Keywords:
brand image, university
Abstract
The history of the University of Muhammadiyah Mataram (UMMAT) does not match the UMMAT brand image in the eyes of the public. The purpose of this study was to determine the brand image of UMMAT and its advantages and disadvantages as private universities in NTB. This research is qualitative and uses coding for data analysis techniques. The main data were obtained from purposively selected informants and snowball sampling to assess ten elements of brand image. The analyzed data has gone through the triangulation stage. In this study, it was found that the students' assessment of UMMAT was divided into two groups of students. First, students who take part in the Student Activity Unit (UKM). Second, students who do not participate in campus UKM. Brand awareness and brand association still need to be improved to achieve brand familiarity in the eyes of the wider community. However, the positive thing is that brand trust and brand loyalty from the community are already attached. UMMAT needs to increase the intensity of advertising activities with effective communication. Then UMMAT should encourage all groups of students to contribute in disseminating information from campus in any form to the public. Because it has limitations, it is hoped that future researchers can develop this research with different methods and techniques so as to enrich references in science.
References
Biel, A. L., & Aaker, D. A. (1993). Brand equity and advertising Advertising and consumer psychology,
Fiaz, M., Ikram, A., Basma, A., Tariq, Z., Jafri, S. K. A., & Khurram, W. (2019). Role of social media marketing activities in creating university brand image and reputation: the mediating role of customer value co-creation behavior. In 2019 8th International Conference on Information and Communication Technologies (ICICT) (pp. 135-141). IEEE.
Foroudi, P., Yu, Q., Gupta, S., & Foroudi, M. M. (2019). Enhancing university brand image and reputation through customer value co-creation behaviour. Technological Forecasting and Social Change, 138, 218-227.
Keller, K. L. (1998). Strategic Brand Management : Building, Measuring, and Managing
Brand Equity, Prentice Hall, New Jersey.
Latif, W. B., Islam, M. A., Noor, I. B. M., Saaban, S. B., & Azad, M. R. (2014). Conceptual Framework of Brand Image; A Case Study of Developing Country. International Business Management, 8 (6) 378-383: 2014.
Mandic, D. (2009). Long-Term Impact of Sales Promotion On Brand Image. Marketing
Communication, Vol XXI (2009) br.2.
Mocanu, R. (2013). Brand Image as a Function of Self-Image and Self-Brand
Connection. Management Dynamics in the Knowledge Economy, 1 (2013) no.3.
Ningsih, D. (2019). Analisa Brand Image Dalam Pengambilan Keputusan Memilih Perguruan Tinggi. Jurnal Pemasaran Kompetitif, 3(1), 55-68.
Panda, S., Pandey, S. C., Bennett, A., & Tian, X. (2019). University brand image as competitive advantage: a two-country study. International Journal of Educational Management.
Sultan, P., & Wong, H. Y. (2019). How service quality affects university brand
performance, university brand image and behavioural intention: The mediating
effects of satisfaction and trust and moderating roles of gender and study
mode. Journal of Brand Management, 26(3), 332-347.
Wulandari, S. E., Fauzi, A., & Lubis, A. N. (2019). Pengaruh Brand Image, Harga Dan Fasilitas Terhadap Keputusan Mahasiswa Memilih Kuliah Di Politeknik Lp3i Medan Kampus Medan Baru. Journal of Management Review, 3(3), 389-397.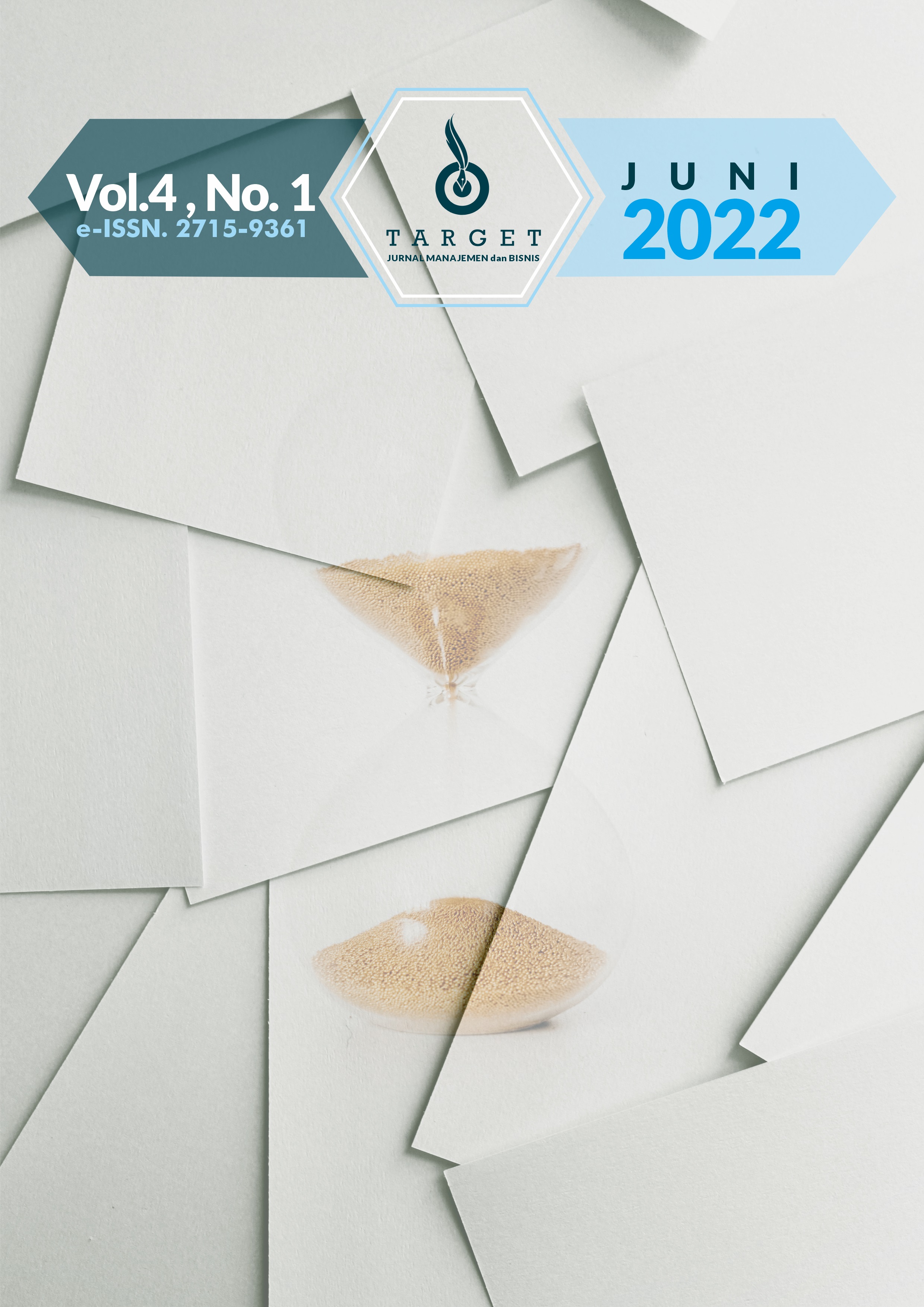 This work is licensed under a Creative Commons Attribution 4.0 International License.