Pengaruh Fitur Shopee Paylater terhadap Perilaku Konsumtif Mahasiswa Universitas Mataram
Phyta Rahima

Universitas Bumigora

Irwan Cahyadi

Universitas Bumigora
Keywords:
consumptive behavior, shopee paylater feature
Abstract
This study entitled The Effect of the Shopee Paylater Feature on the Consumptive Behavior of Students in Mataram University. The aim is to find out the pattern of using the Shopee Paylater feature, to find out the consumption level of students, both full-time students and those who have side jobs, as well as to determine the effect of using the Shopee Paylater feature on the consumptive behavior of students in the city of Mataram. The theoretical foundations that are considered relevant to this research include; e-commerce, marketplace consumer to consumer (C2C), fintech (financial technology), ShopeePayLater, consumer behavior, and consumptive behavior. This research is a quantitative research using correlational research methods. The population in this study are young mothers who live in the city of Mataram with random sampling where the limitations are those aged 18 to 23 years and are accustomed to using the Shopee application, using the Taro Yamane formula with a precision of 10% and a confidence level of 90 % then obtained a sample of 90 respondents. The sampling technique in this study is a quota sampling technique, while the data collection technique is carried out using questionnaires and literature study. The data analysis technique used single table analysis, cross table analysis, and correlation test using the Spearman Rho formula through the SPSS 26 application. The results of the hypothesis test showed Ha was rejected and H0 was accepted, meaning that there was no relationship between the effect of using the ShopeePayLater feature on student consumptive behavior and the level of influence. by 2.3%. Based on research data, the majority of respondents have recently used the ShopeePayLater feature and have low usage intensity. In addition, the monthly money owned by the majority of respondents is in the range of 1000000-1500.000. Then the majority of income generated by parents < 5,000,000 and 3,000,000-6,000,000. After all, the majority of respondents in this study used the ShopeePayLater feature to get shipping discounts and special promos
References
Imron, I. (2019). Analisa Pengaruh Kualitas Produk Terhadap Kepuasan Konsumen Menggunakan Metode Kuantitatif Pada CV. Meubele Berkah Tangerang. Indonesian Journal on Software Engineering (IJSE), 5(1), 19–28. https://doi.org/10.31294/ijse.v5i1.5861
Kotler, P., & Amstrong, G. (2016). Principles of Marketing (6th ed.). Pearson Education Limited.
Mamonto, Tumbuan, & Rogi. (2021). Analisis Faktor-Faktor Bauran Pemasaran (4P) Terhadap Keputusan Pembelian Pada Rumah Makan Podomoro Poigar Di Era Normal Baru. Jurnal EMBA: Jurnal Riset Ekonomi, Manajemen, Bisnis Dan Akuntansi, 9(2), 110–121.
Mujahidah, A., N. (2020). Analisis perilaku konsumtif dan penanganannya (studi kasus pada satu peserta didik di SMK Negeri 8 Makasar). Universitas Negeri Makassar., 1–16.
Putri Sari, S. (2020). Hubungan Minat Beli Dengan Keputusan Pembelian Pada Konsumen. 8(1), 147–155.
Sofiani, I., & Nurhidayat, A. I. (2019). Sistem Informasi Rancang Bangun Aplikasi E-Marketplace Hasil Pertanian Berbasis Website dengan Menggunakan Framework Codeigniter. Jurnal Manajemen Informatika, 10(01), 25–32.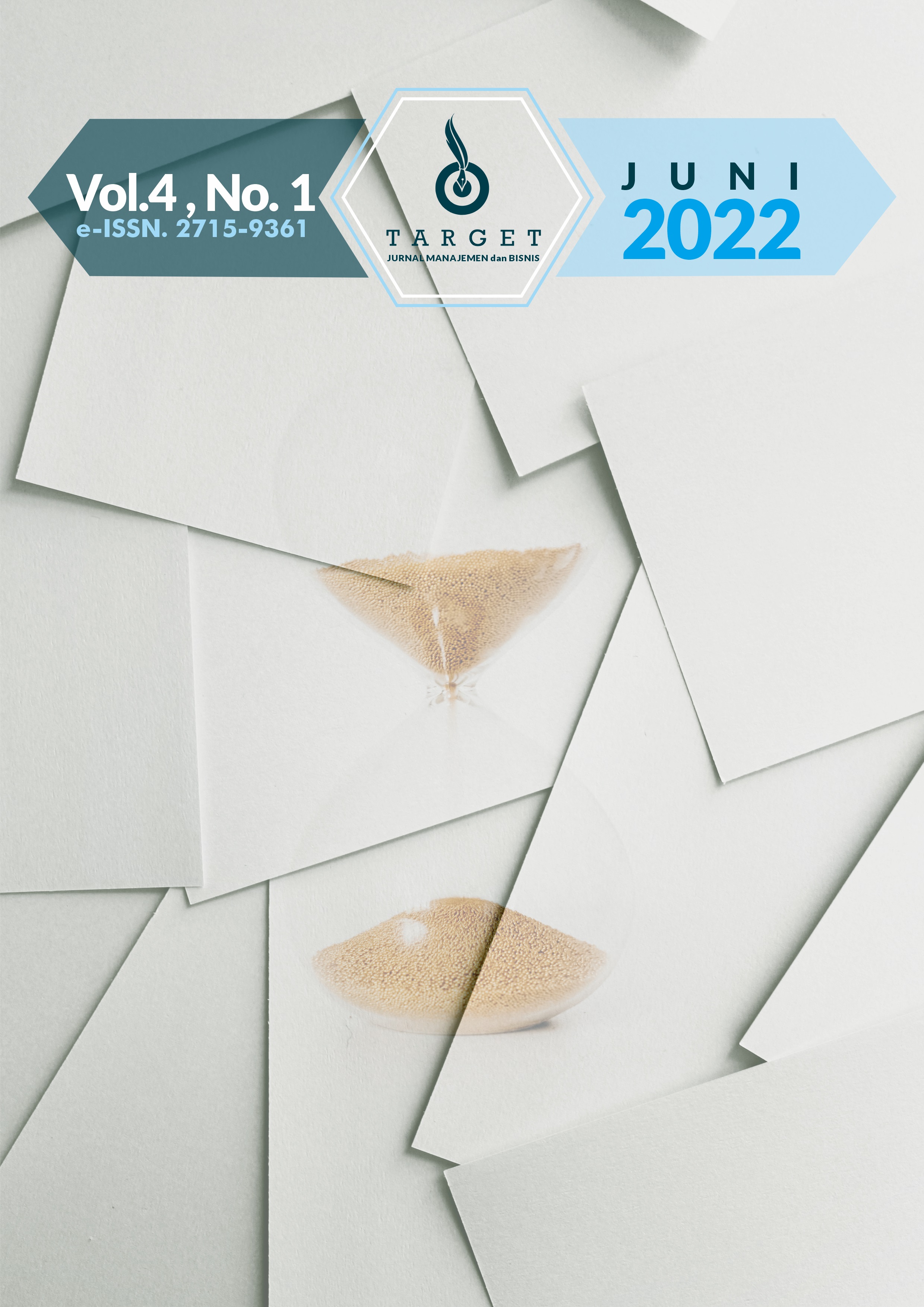 This work is licensed under a Creative Commons Attribution 4.0 International License.