Penerapan Augmented Reality pada Wuling Motors Menggunakan Mobile Sebagai Pendukung Promosi Penjualan
Phyta Rahima

Universitas Bumigora

Melati Rosanensi

Universitas Bumigora

Suriyati Suriyati

Universitas Bumigora
Keywords:
augmented reality, sales promotion, mobile device
Abstract
The software development methodology used in this research is sourced from Luther and has been modified by Sutopo. The multimedia development methodology consists of six stages, namely concept, design, material collection, assembly, testing, and distribution. These six stages do not have to be sequential in practice, they can switch positions. The results or outputs achieved are the production of an application that can be run on electronic media such as mobile or Smartphone. . For employees or sellers, it can make it easier to promote the latest product results on Wuling Motors
References
Dewanti, T., Widada, W., & Triyono, T. (2016). Hubungan Antara Keterampilan Sosial Dan Penggunaan Gadget Smartphone Terhadap Prestasi Belajar Siswa Sma Negeri 9 Malang. Jurnal Kajian Bimbingan Dan Konseling, 1(3), 126–131. https://doi.org/10.17977/um001v1i32016p126
F. E. Dharma, T. Listyorini, A. Latubessy, .2015. (2015). RANCANG BANGUN APLIKASI 3D SISTEM KELISTRIKAN BODY PADA KENDARAAN RINGAN (MOBIL) BERBASIS AUGMENTED REALITY. 7–12.
Hedynata, M. L., & Radianto, W. E. D. (2016). Strategi Promosi Dalam Meningkatkan Penjualan. Strategi Promosi, 1(April), 1–10.
Hidayat, E. W., Rachman, A. N., & Azim, M. F. (2019). Penerapan Finite State Machine pada Battle Game Berbasis Augmented Reality. Jurnal Edukasi Dan Penelitian Informatika (JEPIN), 5(1), 54. https://doi.org/10.26418/jp.v5i1.29848
Kotler dan Keller. (2017). Manajemen Pemasaran, Edisi 12, Jilid 1, PT.Indeks,. Jakarta. In e – Jurnal Riset Manajemen.
Sofhy. (2020). Wuling Motors PT,http://onesulsel.id/wuling-motors-pt-sgmw-motor-indonesia-wuling-motors.html,tanggal 02, 25, 2020.
Sugiono. (2017). Pengertian Skala Likert dan Contoh Cara Hitung Kuesionernya. Diedit.Com.
Sunyoto, D. (2012). Dasar-Dasar Manajemen Pemasaran (Konsep, Strategi dan Kasus). Yogyakarta: CAPS.
W. Unonongo, D. Warouw, L.Tulung. (2015). Fungsi Promosi Dalam Meningkatkan Daya Beli Gadget Samsung Di Kota Manado. E-Journal Acta Diurna, 4(5), 1–12.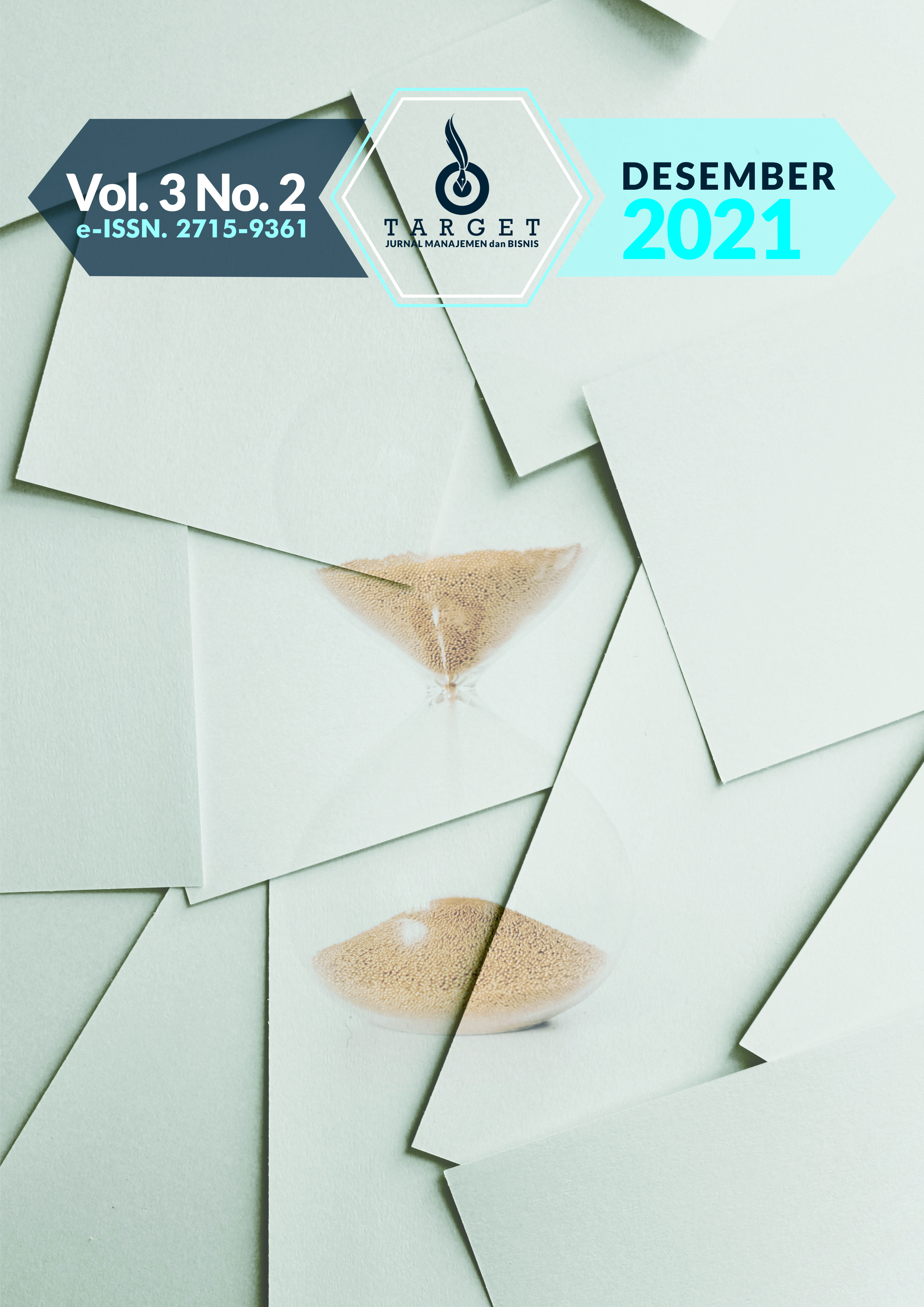 This work is licensed under a Creative Commons Attribution 4.0 International License.