Animasi 3 Dimensi Proses Mimikri Bunglon
Muhammad Maulana sumantri

Universitas Bumigora

Nyoman Yoga Sumadewa

Universitas Bumigora
Keywords:
Keyword: Llearning, Mimicry, Video.
Abstract
The limitations possessed by the Elementary School no 26 Mataram in the learning process that they only use printed learning media and books without using tools and materials to see the color changes in the chameleon, so that many students and students canot see how is the process of mimicry in the chameleon. The method used in this development is a method of developing multimedia so that there are results (outputs) in the form of 3-dimensional animated videos to display chameleons who are doing mimicry when threatened and catching prey. It is hoped that with this video the process of mimicry occurring in the chameleon can help and facilitate students in understanding the lesson.
References
Ardhianto, e., hadikurniawati, w., winarno, e. (2012). "augmented reality objek 3 dimensi dengan perangkat artoolkit dan blender". Jurnal teknologi informasi dinamik, 0854-9524.
Binanto, iwan. (2010). "multimedia digital dasar teori dan pengembangannya". Yogyakarta:andi.
Erdina, d., arfan, m. (2016). "pengembangan multimedia 3 dimensi sebagai sarana pembelajaran". Jurnal sistem komputer, 85.
Ilmunesia. (2018). "pengertian dan sejarah adobe premiere pro". Retrieved maret 14, 2019, form http://ilmunesia.com/pengertian-dan-sejarah-adobehttp://ilmunesia.com/pengertian-dan-sejarah-adobe-premiere-pro/premiere-pro/
Incorporated, adobe systems. (2013). "adobe premiere pro cs6 classroom in a book the official training workbook from adobe systems." Adobe premiere pro cs6, 978-0-321-82247-5.
Jostonchoniv, & windarto, y. (2013)." pembuatan film animasi 3d cerita rakyat "the legend of toba lake". Jurnal teknik dan ilmu komputer, 173.
Matondang, a. E., hariadi, m. D. (2013). "penerapan tema mimikri pada desain museum perkembangan musik pop indonesia". Jurnal sains dan seni pomits, 2337-3520.
Mustaqim, ilmawan. (2016). "pemanfaatan augmented reality sebagai media pembelajaran". Jurnal pendidikan teknologi dan kejuruan, 4-5.
Purnama, b.e., maryati, s.(2013). "pembuatan video profil sekolah menengah pertama negeri 4 polokarto kabupaten sukoharjo dengan menggunakan komputer multimedia". Journal speed – sentra penelitian engineering dan edukasi, 1979-9330.
Salmon, s. F., virginia, t., sugiarso, b. A. (2017). "penggunaan metode pose to pose dalam pembuatan animasi 3d tarian minahasa maengket". E-journal teknik informatika, 2301-8364.
Sianipar, pandapotan. (2005). "cara mudah menguasai video editing dengan adobe premiere pro". Jakarta: pt. Elex media komputindo.
Sianipar, pandapotan. (2008)." cara mudah menguasai punancle studio 11 plus". Jakarta: pt. Elex komputindo.
Suryanto, m. (2003). "multimedia alat untuk meningkatkan keunggulan bersaing". Yogyakarta: andi.
Vaughan, tay. (2004). "multimedia:making it work edisi 6". Yogyakarta: andi yogyakarta.
Widodo, w., rachmadiarti, f., hidayati, s. N. (2017). "buku guru ilmu pengetahuan alam". Jakarta: pusat kurikulum dari perbukuan balitbang kemendikbud.
Yunizarrakha, m. A., supramono., soendjoto, m. A. (2018). "reptil (filum squamata dan chelonia) di desa malintang, kecamatan gambut, kabupaten banjar, indonesia: studi pendahuluan". Lembaga penelitian dan pengabdian kepada masyarakat, universitas lambung mangkurat, 2623-1611.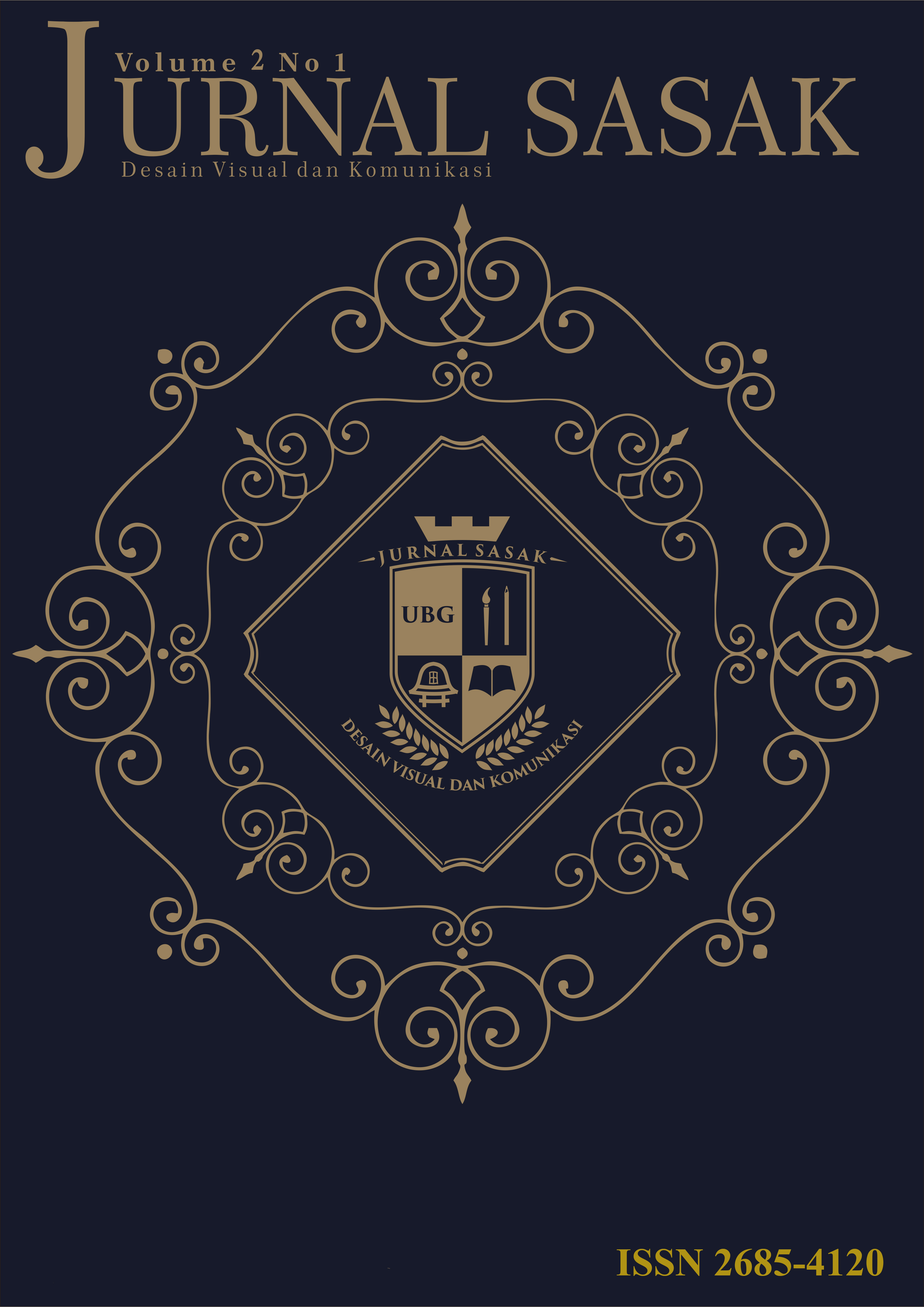 This work is licensed under a Creative Commons Attribution 4.0 International License.