Modelling Crop Insurance Based on Weather Index Using The Homotopy Analysis for American Put Option
Agus Sofian Eka Hidayat

President University

Monica Sandi Afa

Loyola High School

Dedi Kurniawan

President University
Keywords:
Homotopy, Crop Insurance, Weather Index, American Option
Abstract
The crop insurance in Indonesia (AUTP) is much focused on the area impacted by flood, drought, and pest attack. The complication of the procedure to claim the loss must follow several conditions. The different approaches in the insurance sector, using weather index can be taken into consideration to produce a variety of insurance products. This insurance product used the American put option with the primary asset is the rainfall and the cumulative rainfall to exercise the claim, considering the optimal execution limit. The homotopic analysis is used to determine the valuation of the American put option, which also becomes the insurance premium. The case study is focused on areas experiencing a drought so that insurance claims can be exercise when the rainfall index value is below a predetermined limit. Considering the normality of the rainfall data, the calculation of insurance premium was done for the first growing season. The insurance premium is varies based on the optimal execution limit, while the calculation of profit is based on the optimum limit exercise and the minimum rainfall for the growing season, and its different depended on insurance claim acceptance limits.
References
Adeyinka, A. A., Krishnamurti, C., Maraseni, T. N., & Chantarat, S. (2016). The Viability of Weather-index Insurance in Managing Drought Risk in Rural Australia. International Journal of Rural Management, 12(2), 125–142. https://doi.org/10.1177/0973005216660897
Badan Pusat Statistik. (2015). Daerah Istimewa Yogyakarta dalam Angka 2015. https://yogyakarta.bps.go.id/publication/
Bokusheva, R. (2018). Using copulas for rating weather index insurance contracts. Journal of Applied Statistics, 45(13), 2328–2356. https://doi.org/10.1080/02664763.2017.1420146
Cheng, J., Zhu, S. P., & Liao, S. J. (2010). An explicit series approximation to the optimal exercise boundary of American put options. Communications in Nonlinear Science and Numerical Simulation, 15(5), 1148–1158. https://doi.org/10.1016/j.cnsns.2009.05.055
Dyke, V., & Liao, S. (2012). Introduction. Homotopy Analysis Method in Nonlinear Differential Equations, 2–14.
Fadugba, S. E. (2020). Homotopy analysis method and its applications in the valuation of European call options with time-fractional Black-Scholes equation. Chaos, Solitons and Fractals, 141, 110351. https://doi.org/10.1016/j.chaos.2020.110351
Graduate, J., & Myneni, R. (1992). Alternative Characterizations. 2(2), 87–106.
Hidayat, A. S. E., & Gunardi. (2019). Calculation of crop insurance premium based on dependence among yield price, crop yield, and standard rainfall index using vine copula. AIP Conference Proceedings, 2192. https://doi.org/10.1063/1.5139122
Higham, D. J. (2004). An Introduction to Financial Option Valuation. Cambridge University Press.
Park, S. H., & Kim, J. H. (2011). Homotopy analysis method for option pricing under stochastic volatility. Applied Mathematics Letters, 24(10), 1740–1744. https://doi.org/10.1016/j.aml.2011.04.034
Putri, I. A. G. K., Dharmawan, K., & Tastrawati, N. K. T. (2017). Perhitungan Harga Premi Asuransi Pertanian Yang Berbasis Indeks Curah Hujan Menggunakan Metode Black Scholes. E-Jurnal Matematika, 6(2), 161. https://doi.org/10.24843/mtk.2017.v06.i02.p161
Sakuma, T., & Yamada, Y. (2014). Application of Homotopy Analysis Method to Option Pricing Under Lévy Processes. Asia-Pacific Financial Markets, 21(1), 1–14. https://doi.org/10.1007/s10690-013-9175-2
Zhu, S. P. (2006). An exact and explicit solution for the valuation of American put options. Quantitative Finance, 6(3), 229–242. https://doi.org/10.1080/14697680600699811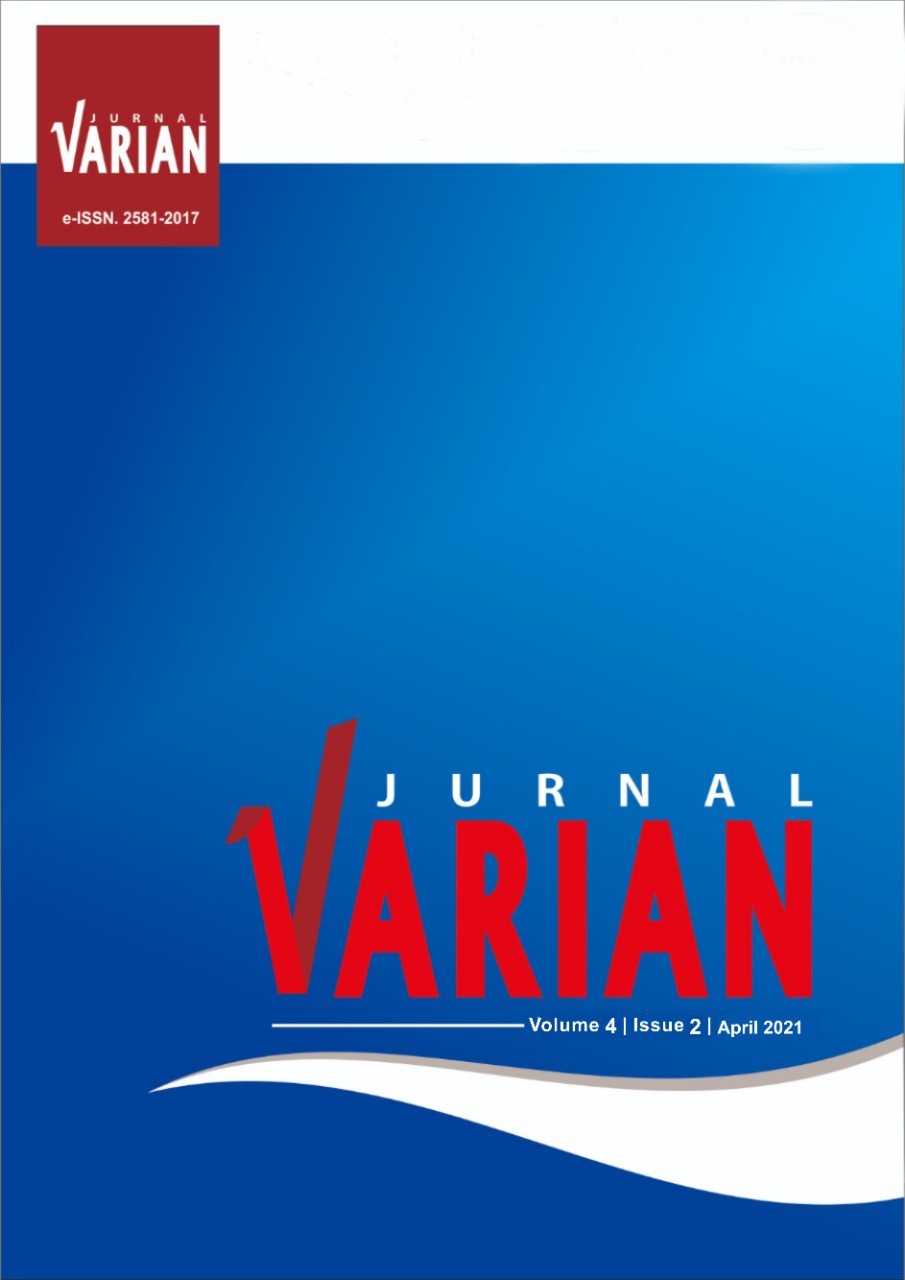 How to Cite
[1]
A. S. E. Hidayat, M. Afa, and D. Kurniawan, "Modelling Crop Insurance Based on Weather Index Using The Homotopy Analysis for American Put Option", Jurnal Varian, vol. 4, no. 2, pp. 117 - 124, Apr. 2021.
This work is licensed under a Creative Commons Attribution 4.0 International License.