ANALISIS RAGAM BAHASA PROKEM ANTAR TOKOH SINETRON GANTENG-GANTENG SERIGALA
Arita Destianingsih

Politeknik Negeri Bengkalis

Ari Satria

Politeknik Negeri Bengkalis
Keywords:
style, language, prokem, cinema
Abstract
Abstract 
The objectives of this research are to know the description of changes in phonological structure of vocabulary prokem language, and morphologically used between characters in Ganteng Ganteng Serigala (GGS) cinema in each scene. This research is descriptive qualitative research. The subject in this research is inter-character dialogue between the characters in the GGS cinema in episode 1-30. The objects of this study include speech prokem languages that exist in interpersonal dialogues in the GGS cinema. Data collection techniques used in this research is the technique observed and noted. Data analysis in this research using descriptive method. The technique used is distributional technique. The results showed that 1. Based on changes in the phonological structure, the vocabulary of the language between the GGS cinema has a sound change. Experiencing sound changes. Changes that occur are modifications and neutralization. Modification is the change in vowel sound as a result of the influence of other sounds that follow, while neutralization is a change in phonemic sound as a result of environmental influences, which means that the phonological changes in the prokem language between the GGS cinema have changed which are arbitrators. The process of change is the removal of vowels, replacement of vowels, removal of the last syllables, and insertion of vowel consonants. 2. Based on the morphological formation of vocabulary language between the characters of the GGS cinema, there is a process of abbreviation of the word. The process is 1) abbreviation consisting of acronyms formed from one initial letter of each word, 2) acronyms are formed from two words and duplicated, 3) acronyms are formed from three words, and 4) acronyms are formed from two syllables last in the first word and combined with the second word.
Keyword: style, language, prokem, cinema
Abstrak
Penelitian ini untuk mengetahui deskripsi perubahan struktur fonologis kosakata bahasa prokem dan secara morfologis yang digunakan antartokoh sinetron Ganteng Ganteng  Serigala (GGS) dalam setiap adegan. Penelitian ini menggunakan pendekatan deskriptif. Subjek dalam penelitian ini adalah dialog bahasa prokem antartokoh dalam sinetron GGS dalam setiap adegan setiap episode 1-30 yang ditayangkan. Objek penelitian ini meliputi tuturan-tuturan bahasa prokem yang ada pada dialog antartokoh dalam sinetron GGS. Teknik pengumpulan data yang digunakan dalam penelitian ini adalah teknik simak dan catat. Analisis data dalam penelitian ini menggunakan metode deskriptif. Teknik yang digunakan adalah teknik distribusional. Data analisis memberikan paparan bahwa1.Berdasarkan pembentukan secara morfologis kosakata bahasa prokem antartokoh sinetron GGS, terdapat proses abreviasi (pemendekan) kata. Proses tersebut yaitu 1) abreviasi yang terdiri atas akronim yang dibentuk dari satu huruf awal dari masing-masing kata, 2) akronim dibentuk dari dua kata dan direduplikasi, 3) akronim dibentuk dari dari tiga kata, dan 4) akronim dibentuk dari dua suku kata terkahir pada kata pertama dan digabungkan dengan kata kedua. 2. Berdasarkan perubahan struktur fonologisnya, kosakata bahasa prokem antartokoh sinetron  GGS mengalami perubahan bunyi. mengalami perubahan bunyi. Perubahan yang terjadi adalah modifikasi dan netralisasi. Modifikasi yakni perubahan bunyi vokal sebagai akibat dari pengaruh bunyi lain yang mengikutinya, sedangkan netralisasi merupakan perubahan bunyi fonemis sebagai akibat pengaruh lingkungan, yang artinya perubahan fonologis bahasa prokem antartokoh sinetron ganteng ganteng serigala mengalami perubahan yang bersifat arbiter. Proses perubahan tersebut yakni penghilangan vokal, penggantian vocal, penghilangan suku kata terkahir, dan penyisipan konsonan vokal.
Kata kunci: ragam,bahasa, prokem, sinetron.
References
Chaer, A., & Agustina, L. (2010). Sosiolinguistik Perkenalan Awal. Jakarta: Rineka Cipta.
Djajasudarma, F. (1993). Metode Linguistik Ancangan Metode Penelitian dan Kajian. Bandung: PT Ersesco.
Kridalaksana, H. (2008). Kamus Linguistik Edisi Keempat. Jakarta: PT. Gramedia.
_____________. (2007). Pembentukan Kata dalam Bahasa Indonesia. Jakarta: PT. Gramedia.
Moleong, L. (1989). Metode Penelitian Kualitatif. Bandung: Rosdakarya.
Muslich, M. (2010). Fonologi Bahasa Indonesia. Jakarta: Bumi Aksara.
Nababan, P.W.J. (1984). Sosiolinguistik. Jakarta: Gramedia.
Ramlan, M. (2001). Morfologi Suatu Tinjauan Deskripstif. Yogyakarta: CV. Karyono.
Wardhaugh, R. (1988). An Introduction to Sociolinguistics. New York: Basil Blackwell.
Zul, E. (2009). "Pemakaian Bahasa Prokem",http://id.wikipedia.org/wiki/Bahasa Prokem Indonesia/. Diunduh pada tanggal 2 Juni 2019.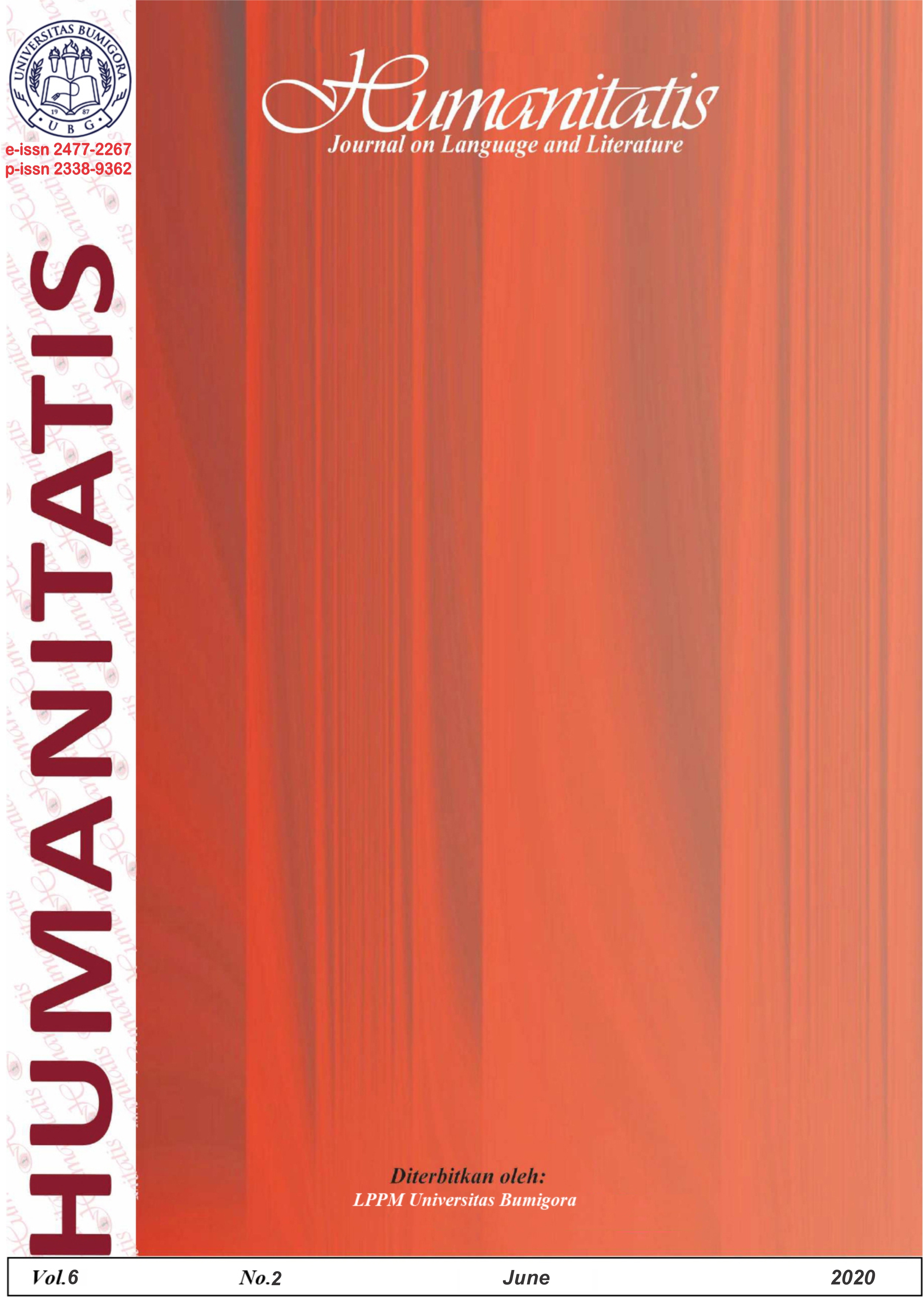 This work is licensed under a Creative Commons Attribution 4.0 International License.