Code Mixing in WhatsApp Chats Made by Bilingual Immigrant of Pakistan
Andi Adisaturrahimi

Universitas Negeri Makassar

Muhammad Zaki Pahrul Hadi

Universitas Bumigora
Keywords:
code mixing, whatsap, immigrant
Abstract
This study aimed to analyze the types of code mixing, especially those found on WhatsApp social media made by bilingual immigrants of Pakistan in everyday life. The descriptive methodology was utilized by the researchers to carry out this study, which concentrated on code-mixing. This study examined how English was used by immigrants to connect with friends in Malaysia, Indonesia, and other countries as well as with friends who were also immigrants from Pakistan who were living in Makassar. The research subject has been living in Makassar for three years. Data was obtained through observation on the WhatsApp of the Bilingual Immigrant account. In order to assess the data, Hoffman's (1991) theory was used. Data analysis revealed that there were five instances of "Intra-Sentential" code-mixing, five instances of "Intra-lexical" code-mixing, and zero instances of code-mixing "involving a change of pronunciation".
References
Asrifan, A., Abdullah, H., Muthmainnah, M., & Patil, A. (2021). An Analysis of Code Mixing in the MOVIE "From London to Bali." ENGLISH FRANCA : Academic Journal of English Language and Education, 5(2), 317. https://doi.org/10.29240/ef.v5i2.2619
Cakrawarti, D. A. (2011). ANALYSIS OF CODE SWITCHING AND CODE MIXING IN THE TEENLIT CANTING CANTIQ BY DYAN NURANINDYA (Issue March).
Febryanti, N. K., Hadi, M. Z. P., & Hastuti, H. (2019). An Analysis of Code-switching Used in 'The Architecture of Love' Novel Written by Ika Natassa. Humanitatis, 6(1), 109–118.
Hoffmann, G. (2014). An Introduction to Bilingualism (2nd Editio). Routledge.
Holmes, J., & Wilson, N. (2022). An Introduction to Sociolinguistics, Sixth Edition. In An Introduction to Sociolinguistics, Sixth Edition. https://doi.org/10.4324/9780367821852
Hadi, MZP. (2018). a Pragmatic Analysis of Implicatures Used in the Sport. Humanitatis, 4(2), 49–59
Mahsun. (2008). Metode Penelitian Bahasa Tahapan strategi, metode, dan tekniknya. Rajawali Pers.
Muhid, A., Abdussamad, Z., Supatmiwati, D., & Suktiningsih, W. (2022). Sociolinguistic Phenomenon of Indolish ( Indonesian-English ) Code switching by Lecturers to Students in Classroom Teaching Activities at Universitas Bumigora. 9(1), 167–174.
Pousada, A., Crane, L. Ben, Yeager, E., & Whitman, R. L. (1982). An Introduction to Linguistics. Language, 58(1), 238. https://doi.org/10.2307/413547
Rory Stella. (2014). Alih Kode Dalam Komunitas Backpacker Di Facebook. 6.
Tololiju, A. J. (2018). Campur Kode pada Media Sosial "Facebook." Universitas SAM Ratulangi Manado, 1–15.
Waris, A. M. (2012). Code Swtching and Mixing. Jurnal Dakwah Tabligh, 13(1), 123–135.
Woon, J., & Ho, Y. (2007). Code-mixing: Linguistic form and socio-cultural meaning. The International Journal of Language Society and Culture, 21, 8.
Wulandari, S. (2016). Journal on English as a Foreign Language Indonesian-English Code Mixing in Raditya Dika ' s Manusia Setengah Salmon. Journal on English as a Foreign Language, 6(1), 71–82.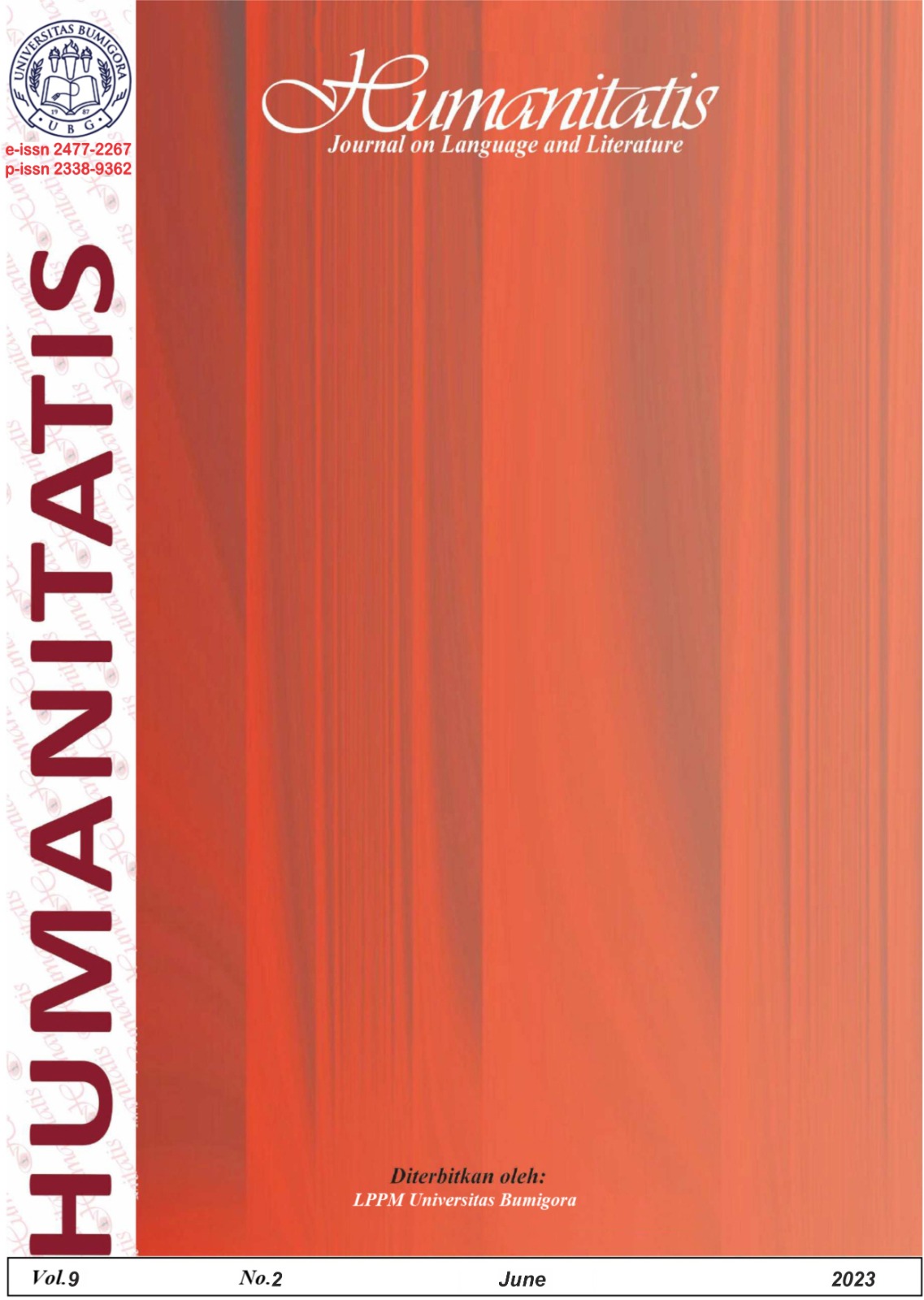 This work is licensed under a Creative Commons Attribution 4.0 International License.