Toxic Masculinity Practice Portrayed in Children's Growth at Senior High School in Malang
Anisa Zuhria Sugeha

Merdeka University of Malang

Alfaratna Septi Nurlaily

Airlangga University
Keywords:
Children; Patriarchal System; Teenager Age; Toxic Masculinity
Abstract
In Indonesia, there are a lot of parents who still perpetuate the patriarchal system in parenting methods to raise their children, especially for boys. Moreover, East Java Province is one of the provinces that still present this parenting method because most parents believe males are superior to females. The researcher used male students in Senior High Schools as the respondents due to the patriarchal system in that environment. Social Practice was selected to analyze how the patriarchal system influenced the male students' characters. Those bad habits from the patriarchal system could establish toxic masculinity for most male students because the elders can not give space on how to differentiate what is masculinity and what is the good and the harmful impacts to them.
References
Adib, M. (2012). Agen dan Struktur dalam Pandangan Pierre Bourdieu. Biokultur, 1(2), 91–110.
Allan, J. A. (2018). Masculinity as cruel optimism. NORMA, 13(3–4), 175–190. https://doi.org/10.1080/18902138.2017.1312949
de Boise, S. (2019). Editorial: is masculinity toxic? NORMA, 14(3), 147–151. https://doi.org/10.1080/18902138.2019.1654742
Hargreaves, T. (2011). Practice-ing behaviour change: Applying social practice theory to pro-environmental behaviour change. Journal of Consumer Culture, 11(1), 79–99. https://doi.org/10.1177/1469540510390500
Haryatmoko. (2015). Membongkar rezim kepastian pemikiran kritis post-strukturalis (Widiantoro (ed.); 1st ed., Vol. 1). Kanisius.
Ignatow, G., & Robinson, L. (2017). Pierre Bourdieu: theorizing the digital. Information, Communication & Society, 20(7), 950–966. https://doi.org/10.1080/1369118X.2017.1301519
Israpil, I. (2017). Budaya Patriarki dan Kekerasan Terhadap Perempuan (Sejarah dan Perkembangannya). PUSAKA, 5(2), 141–150. https://doi.org/10.31969/pusaka.v5i2.176
Jenkins, R. (2004). Membaca Pikiran Pierre Bourdieu. Kreasi Wacana.
Jufanny, D., & Girsang, L. R. M. (2020). TOXIC MASCULINITY DALAM SISTEM PATRIARKI (Analisis Wacana Kritis Van Dijk Dalam Film "Posesif"). SEMIOTIKA: Jurnal Komunikasi, 14(1), 8–23.
Karfaki, E., & Adamides, E. D. (2016). Patterns of employment of Bourdieu's social practice theory in strategy as practice research. International Journal of Strategic Change Management, 7(1), 1–21.
Karnanta, K. Y. (2013). PARADIGMA TEORI ARENA PRODUKSI KULTURAL SASTRA: KAJIAN TERHADAP PEMIKIRAN PIERRE BOURDIEU. Poetika, 1(1). https://doi.org/10.22146/poetika.v1i1.10420
Kementerian Pemberdayaan Perempuan dan Perlindungan anak. (2019). MENTERI PPPA : BUDAYA PATRIARKI PENGARUHI RENDAHNYA IPM PEREMPUAN. Https://Kemenpppa.Go.Id/.
Krisdinanto, N. (2016). PIERRE BOURDIEU, SANG JURU DAMAI. KANAL: Jurnal Ilmu Komunikasi, 2(2), 189. https://doi.org/10.21070/kanal.v2i2.300
Muhid, A. (2018). Akomodasi Sebagai Strategi Menyelesaikan Konflik dalam Sidang Perselingkuhan. In Humanitatis: Jounal of Language & Literature (Vol. 5, Issue 1, pp. 78–84). Humanitatis.
Muhid, A., & Ningsih, S. (2021). Perception of Interdialectal Accommodation by Sellers and Buyers in Sasak: A Sociolinguistic Perspective. Ranah: Jurnal Kajian Bahasa, 10(2), 283–292. https://doi.org/10.26499/rnh.v10i2.4039
Nayana, F. N. (2013). KEFUNGSIAN KELUARGA DAN SUBJECTIVE WELL-BEING PADA REMAJA. Jurnal Ilmiah Psikologi Terapan, 1(2), 230–244.
Nowicka, M. (2015). Bourdieu's theory of practice in the study of cultural encounters and transnational transfers in migration (No. 15; 01).
Omara, A. (2004). Perempuan, Budaya Patriarki, dan Representasi. Mimbar Hukum, 2(46), 148–157.
Rahminawati, N. (2001). ISU KESETARAAN LAKI-LAKI DAN PEREMPUAN (BIAS GENDER). Mimbar: Jurnal Sosial Dan Pembangunan, 17(3), 273–283.
Reeser, T. W., & Gottzén, L. (2018). Masculinity and affect: new possibilities, new agendas. NORMA, 13(3–4), 145–157. https://doi.org/10.1080/18902138.2018.1528722
Sakina, A. I., & A., D. H. S. (2017). MENYOROTI BUDAYA PATRIARKI DI INDONESIA. Share : Social Work Journal, 7(1), 71. https://doi.org/10.24198/share.v7i1.13820
Savage, M., & Silva, E. B. (2013). Field Analysis in Cultural Sociology. Cultural Sociology, 7(2), 111–126. https://doi.org/10.1177/1749975512473992
Setiawan, I. (2016). Patriarki: Masyarakat, Budaya, dan Negara dalam Kuasa Lelaki.
Siregar, M. (2016). Teori 'Gado-Gado' Pierre Felix Bourdieu. Jurnal Studi Kultural, 1(2), 79–82.
Thomson, D. L. (2010). Beyond the Classroom Walls: Teachers' and Students' Perspectives on How Online Learning Can Meet the Needs of Gifted Students. Journal of Advanced Academics, 21(4), 662–712. https://doi.org/10.1177/1932202X1002100405
Tittenbrun, J. (2016). 25 YEARS AFTER THE COMMUNISM IN EUROPE: PHENOMENA, PROBLEMS AND TEORETICAL EXPLANATIONS: Concepts of capital in Pierre Bourdieu's theory. Miscellanea Anthropologica et Sociologica, 17(1), 81–103. https://doi.org/10.5604/20842937.1212314
Tomlinson, A. (2004). Pierre Bourdieu and the Sociological Study of Sport: Habitus, Capital, and Field. In R. Giulianotti (Ed.), Sport and Modern Social Theorists (pp. 161–172). Palgrave MacMillan Houndmills.
Uyun, Q. (2002). Peran Gender dalam Budaya Jawa. Psikologika : Jurnal Pemikiran Dan Penelitian Psikologi, 7(13). https://doi.org/10.20885/psikologika.vol7.iss13.art3
Waling, A. (2019). Problematising 'Toxic' and 'Healthy' Masculinity for Addressing Gender Inequalities. Australian Feminist Studies, 34(101), 362–375. https://doi.org/10.1080/08164649.2019.1679021
Wang, Z. (2015). An Exploration on the Relationship between Self-Concept and Parenting Style on Teenager. Psychology, 06(04), 516–520. https://doi.org/10.4236/psych.2015.64048
Wikström, M. C. (2019). Gendered Bodies and Power Dynamics: The Relation between Toxic Masculinity and Sexual Harassment. Granite Journal, 3(2), 28–33.
Wuriyani, E. P. (2020). Mengenalkan Pemikiran Pierre Bourdieu untuk Sastra. Jurnal Edukasi Kultura: Bahasa, Sastra, Dan Budaya, 7(1), 1–10.
Zalewska, J. (2019). Practice Theory Revisited: How Flexible Meta-habit Complements Habitus. Polish Sociological Review, 205, 65–84.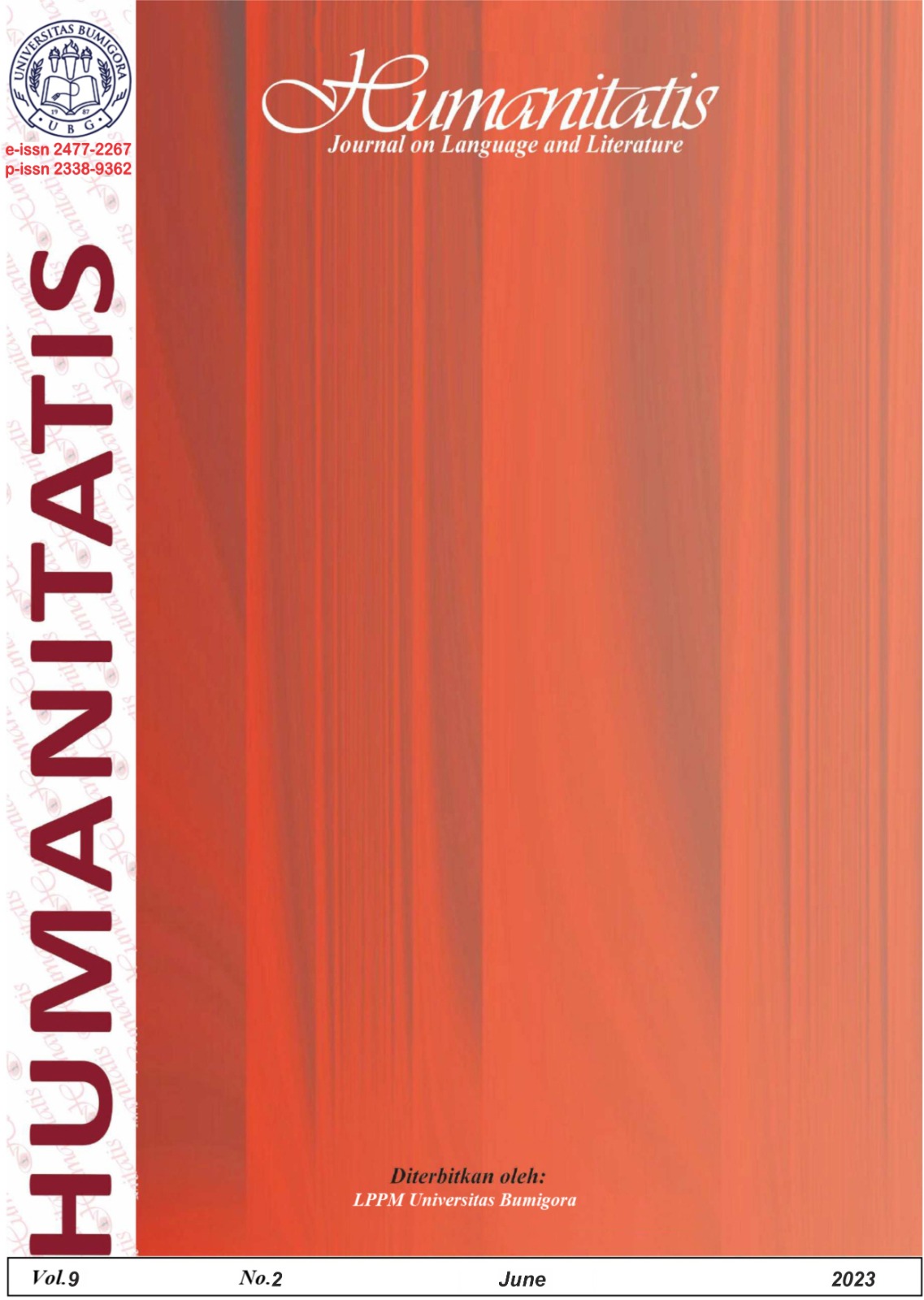 This work is licensed under a Creative Commons Attribution 4.0 International License.