Impoliteness Strategies Used in the Movie "Easy A"
Jojor Romanna Simanjuntak

Universitas Putera Batam

Ambalegin Ambalegin

Universitas Putera Batam
Keywords:
face threatening acts, impoliteness, impoliteness strategies
Abstract
The purpose of this study is to analyze the impoliteness strategies employed in Easy A. This research is proposed by Culpeper's (2011) theory. In this study, the researchers analyzed impoliteness strategies using descriptive qualitative analysis. The subject of the research is "Easy A" movie. In this study, data was gathered by using an observational methodology and a non-participatory technique. After processing the data, pragmatic identification methods were used to analyze it. During this study, the researchers identified 16 utterances. The researchers discovered five kinds of impoliteness as a result of their research, including (4) bald on record impoliteness, (5) positive impoliteness, (4) negative impoliteness, (2) mock politeness, and (1) withhold politeness. Positive impoliteness and negative impoliteness were most frequently used by Easy A.
References
Bousfield, D., & Locher, M. A. (2008). Impoliteness in language: Studies on its interplay with power in theory and practice. In Impoliteness in Language: Studies on its Interplay with Power in Theory and Practice.
C.Levinson, P. B. & S. (1987). Politeness: Some universals in language usage. Cambridge: Cambridge University pres.
Creswell, J. W. (2009). Research design: qualitative, quantitative, and mixed methods approaches (Third edit). SAGE Publications, Inc.
Culpeper, J. (1996). Towards an anatomy of impoliteness. 20.
Culpeper, J. (2011). Impoliteness: Using language to cause offence.
Ilić, K. (2018). Impoliteness and narcissism: The analysis of Culpeper's impoliteness model in gone with the wind.
Mills, S. (2005). Gender and impoliteness.
Rizana, M. (2018). Impolite reader responses on online news comment in viva.co.id. Jurnal Linguistik Terapan Pascasarjana Unimed.
Sari, I. P., Emmiyati, N., & Maharani, S. (2019). Impoliteness strategies in Peter Rabbit movie. 6(2), 222–238.
Sijabat, M., & Ambalegin, A. (2020). The strategies of positive and negative politeness reflected in "The Last Song" novel by Nicholas Sparks.23–36.
Sudaryanto. (1993). Metode dan aneka teknik bahasa. Duta Wacana University Press.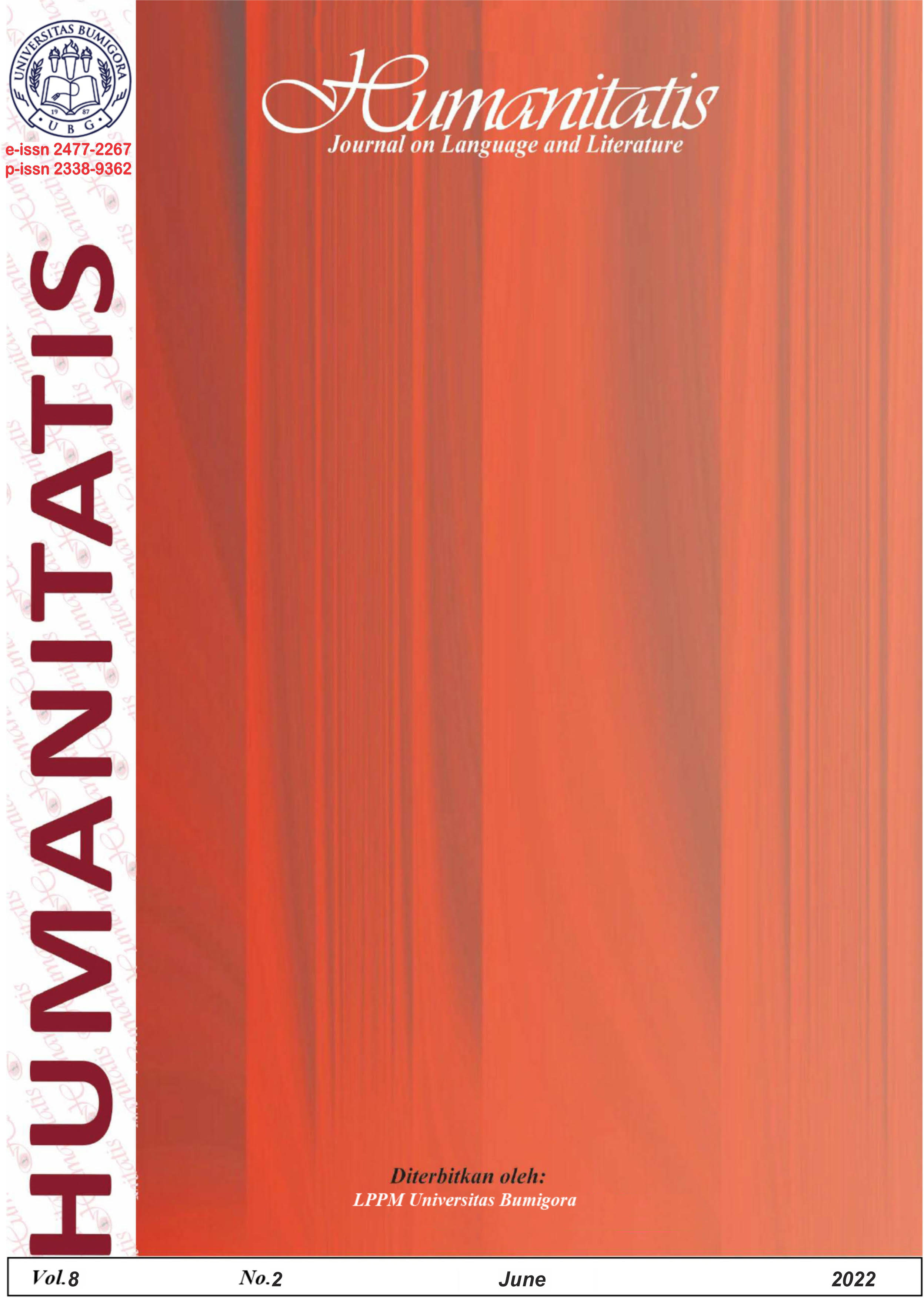 This work is licensed under a Creative Commons Attribution 4.0 International License.