Pengukuran Jarak Pada Mobile Robot Menggunakan Xbee Berdasarkan Nilai Receive Signal Strength Indicator (RSSI)
Sirojul Hadi

Universitas Bumigora

Parama Diptya Widayaka

Universitas PGRI Adi Buana Surabaya

Radimas Putra M.D.L

Institut Teknologi Nasional Malang

Reza Diharja

Universitas Jayabaya
Keywords:
Pengukuran jarak, mobile robot, Xbee, RSSI
Abstract
Xbee merupakan modul radio frequency transceiver. Xbee yaitu modul wireless yang dapat berfungsi sebagai pengirim atau penerima data. Modul wireless Xbee memiliki frekuensi kerja sebesar 2,4 GHz. Modul wireless tersebut sering digunakan untuk melakukan komunikasi dan pengiriman data secara nirkebel. Selain digunakan untuk berkomunikasi, modul wireless Xbee juga dapat dimanfaatkan untuk mengukur jarak antara wireless Xbee yang satu dengan wireless Xbee yang lainnya menggunakan nilai receive signal strength indicator (RSSI). Nilai RSSI diukur dari kekuatan sinyal ketika modul Xbee mengirim dan menerima data. Salah satu penerapan pengukuran jarak menggunakan nilai RSSI yaitu pada koloni mobile robot dengan metode swarm intelligent untuk membentuk formasi. Pada penelitian ini, Xbee digunakan untuk menghitung jarak antara dua mobile robot. Salah satu mobile robot berfungsi untuk mengirim data dan mobile robot lainnya berfungsi sebagai penerima data. Hasil dari penelitian ini yaitu modul Xbee dapat digunakan untuk menghitung jarak antara dua titik dengan tingkat kesalahan dalam pengukuran jarak yaitu sebesar 1,695 meter.
References
[1] S. Hadi, M. Rivai, and D. Purwanto, "Leader-Follower Formation System of Multi-Mobile Robots for Gas Source Searching," J. Phys. Conf. Ser., vol. 1201, no. 1, 2019, doi: 10.1088/1742-6596/1201/1/012002.
[2] M. V. Micea, A. Stancovici, D. Chiciudean, and C. Filote, "Indoor inter-robot distance measurement in collaborative systems," Adv. Electr. Comput. Eng., vol. 10, no. 3, pp. 21–26, 2010, doi: 10.4316/aece.2010.03004.
[3] B. K. Patle, G. Babu L, A. Pandey, D. R. K. Parhi, and A. Jagadeesh, "A review: On path planning strategies for navigation of mobile robot," Def. Technol., vol. 15, no. 4, pp. 582–606, 2019, doi: 10.1016/j.dt.2019.04.011.
[4] M. Dorigo and L. M. Gambardella, "Ant colony system: A cooperative learning approach to the traveling salesman problem," IEEE Trans. Evol. Comput., vol. 1, no. 1, pp. 53–66, 1997, doi: 10.1109/4235.585892.
[5] K. Joni, R. Hidayat, S. Sumaryono, and K. Kunci, "Pengujian Jarak dan Waktu Gabung Protokol IEEE 802.15.4 / ZigBee di Lingkungan Indoor," J. Tek. Elektro dan Teknol. Inf., vol. 1, no. 2, 2012.
[6] N. F. Puspitasari, "Analisis RSSI (Receive Signal Strength Indicator) Terhadap Ketinggian Perangkat WI-FI di Lingkungan Indoor," J. Ilm. Dasi, vol. 15, no. 4, pp. 32–38.
[7] S. Shue, L. E. Johnson, and J. M. Conrad, "Utilization of XBee ZigBee Modules and MATLAB for RSSI Localization Applications," IEEE, 2017, doi: doi:10.1109/secon.2017.7925305.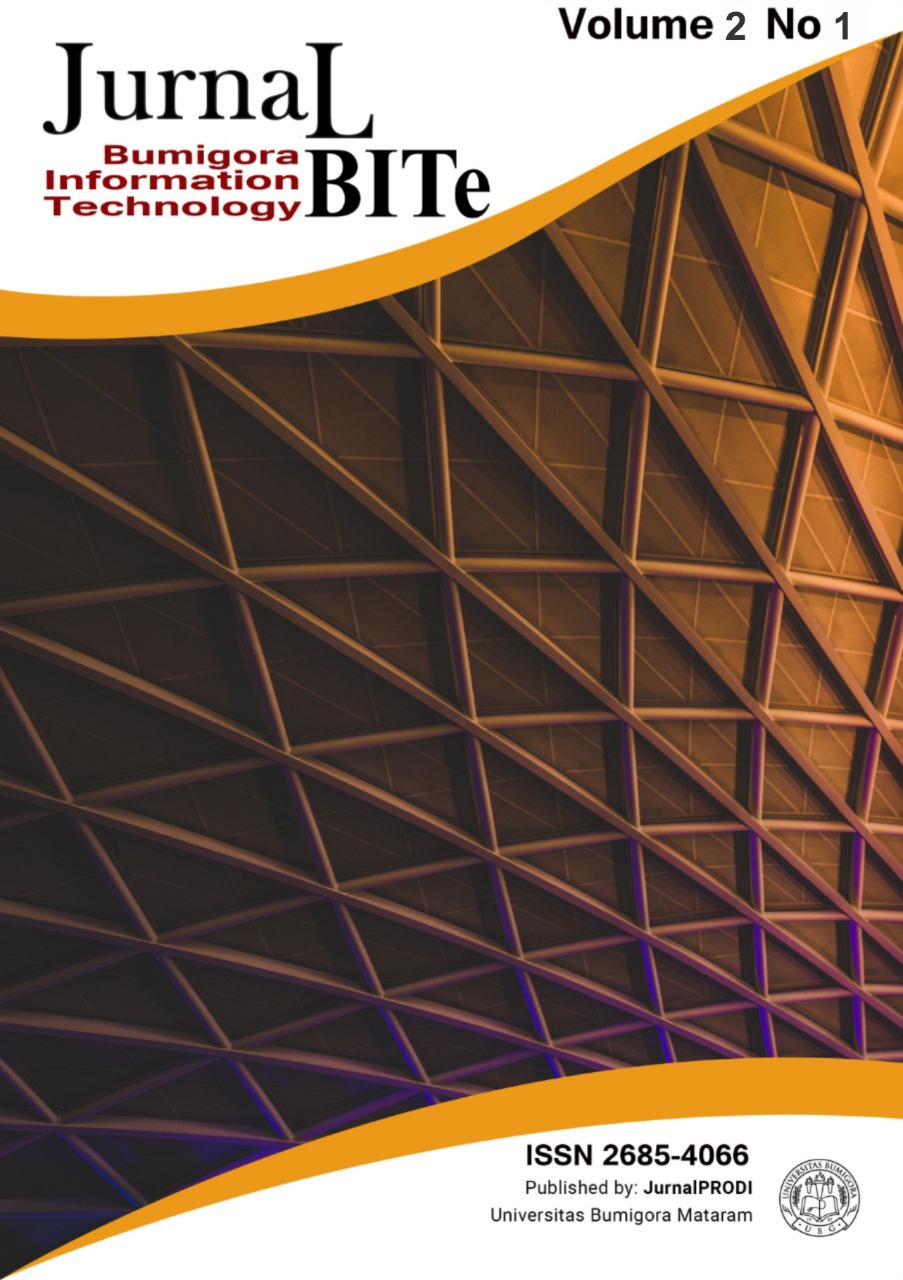 This work is licensed under a Creative Commons Attribution 4.0 International License.