Sistem Nutrisi Tanaman Hidroponik Berbasis Internet Of Things Menggunakan NodeMCU ESP8266
Andi Heryanto

Universitas Bumigora

Jian Budiarto

Universitas Bumigora

Sirojul Hadi

Universitas Bumigora
Keywords:
Tanaman hidroponik, Internet of Things (IoT), Node MCU ESP8266
Abstract
Perkembangan teknologi pertanian pada dekade terakhir berkembang begitu pesat seiring dengan makin banyaknya jumlah penduduk dan lahan pertanian semakin berkurang. Sehingga teknologi semakin banyak dimanfaatkan dalam bercocok tanam. Pada daerah perkotaan di Indonesia, lahan pertanian untuk bercocok tanam sudah mulai berkurang. Permasalahan tersebut dapat diatasi dengan metode bercocok tanam dengan metode hidroponik. Akan tetapi permasalahan lain yang dihadapi oleh masyarakat yang tinggal di daerah perkotaan yaitu sebagian besar memiliki kegiatan yang cukup padat, sehingga tidak dapat setiap waktu memperhatikan tanaman hidroponik seperti memberikan nutrisi kepada tanaman tersebut. Teknologi yang sesuai dengan permasalahan tersebut yaitu sistem nutrisi tanaman yang dapat memberikan nutrisi tanaman secara otomatis dan dapat dipantau dengan menggunakan konsep IOT (Internet of Things). Sensor yang digunakan dalam penelitian ini yaitu sensor PH MPS340 dan sensor suhu DS18B20 yang berfungsi untuk mengetahui PH dan suhu air yang digunakan pada tanaman hidroponik. Sistem kendali utama menggunakan Node MCU yang terintegrasi dengan modul WiFi ESP8266 untuk terhubung ke jaringan internet. Aktuator yang digunakan yaitu selenoid valve. Hasil yang dicapai setelah penelitian ini dilakukan yaitu sebuah sistem pemberian nutrisi pada tanaman hidroponik yang mempermudah masyarakat perkotaan ketika ingin bercocok tanam dengan waktu yang padat agar dapat meningkatkan keberhasilan panen dan kualitas tanaman hidroponik.
References
[1] P. N. Crisnapati, I. N. K. Wardana, I. K. A. A. Aryanto, and A. Hermawan, "Hommons: Hydroponic management and monitoring system for an IOT based NFT farm using web technology," 2017 5th Int. Conf. Cyber IT Serv. Manag. CITSM 2017, 2017.
[2] A. K. Gupta and R. Johari, "IOT based Electrical Device Surveillance and Control System," 2019 4th Int. Conf. Internet Things Smart Innov. Usages, pp. 1–5, 2019.
[3] L. K. P. Saputra and Y. Lukito, "Implementation of air conditioning control system using REST protocol based on NodeMCU ESP8266," Proceeding 2017 Int. Conf. Smart Cities, Autom. Intell. Comput. Syst. ICON-SONICS 2017, vol. 2018-Janua, pp. 126–130, 2018.
[4] P. Sihombing, N. A. Karina, J. T. Tarigan, and M. I. Syarif, "Automated hydroponics nutrition plants systems using arduino uno microcontroller based on android," J. Phys. Conf. Ser., vol. 978, no. 1, 2018.
[5] L. Bruno, "済無No Title No Title," J. Chem. Inf. Model., vol. 53, no. 9, pp. 1689–1699, 2019.
[6] I. Syamsu Roidah Fakultas Pertanian Ida, "Pemanfaatan Lahan Dengan Menggunakan Sistem Hidroponik," J. Univ. Tulungagung BONOROWO Tahun, vol. 1, no. 2, pp. 43–50, 2015.
[7] Erwan Eko Prasetiyo, "Aplikasi internet of things (IoT) untuk pemantauan dan pengendalian beban listrik di ruangan" J. Tek. STTKD, vol. 4, no. 2, pp. 28–39, 2017.
[8] A. B. Santoso, "Pembuatan otomasi pengaturan kereta api, pengeraman, dan palang pintu pada rel kereta api mainan berbasis mikrokontroler" J. FEMA, vol. 1, pp. 16–23, 2015.
[9] Ngatono, A. Irawan, D. Heryana, "Alat kendali sirkulasi udara di ruangan kerja sub bagian perlengkapan menggunakan WIFI berbasis web interfaces," vol. 5, no. 2, 2018.
[10] D. S. dan W. S. Harun Al Rasyid, "Analisis Perilaku Konsumen Dalam Pembelian Kopi Luak," J. Kelitbangan, vol. 03, no. 03, pp. 212–225, 2015.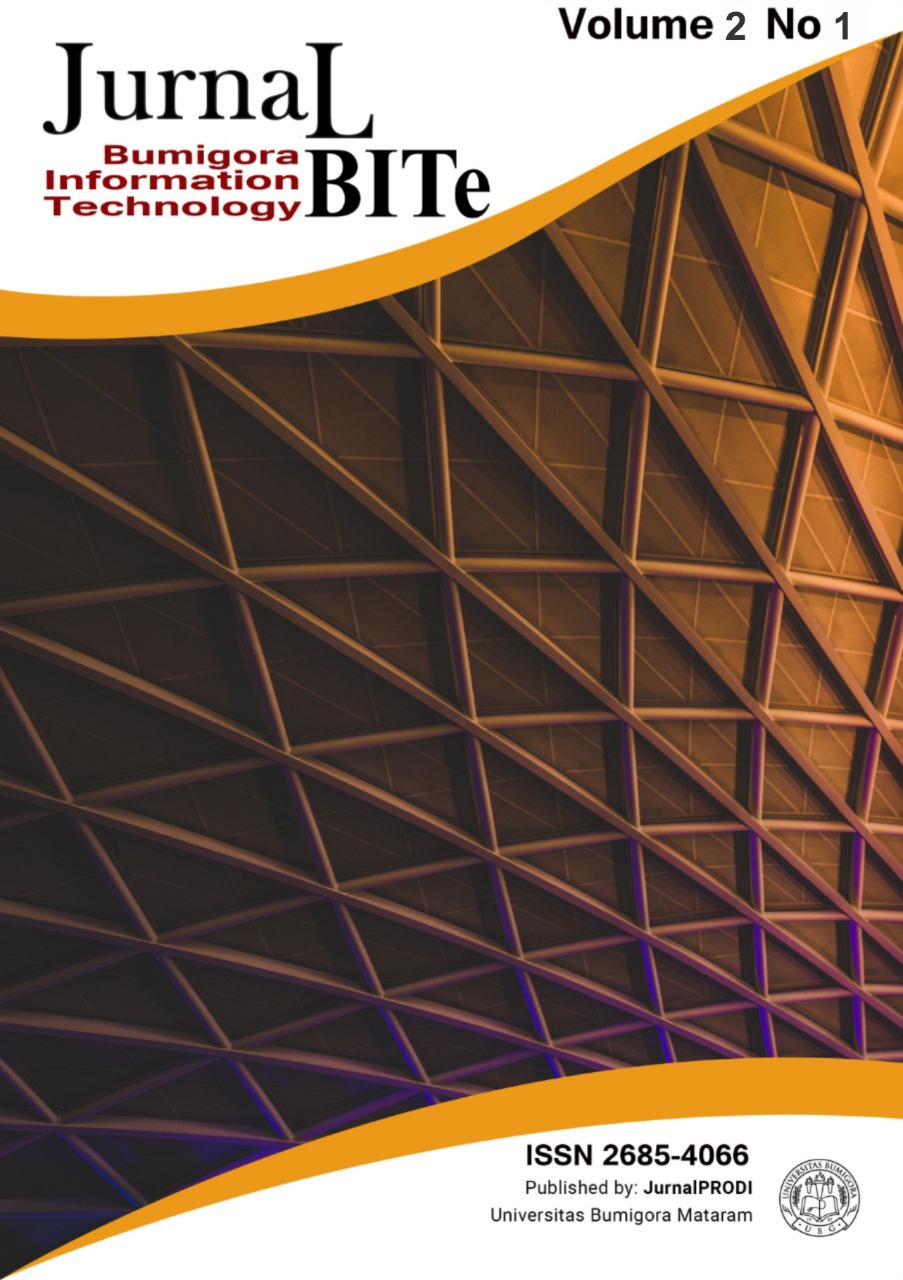 This work is licensed under a Creative Commons Attribution 4.0 International License.