Penerapan Aplikasi Pelayanan Samsat Keliling pada UPTB-UPPD Gerung
Ahmat Adil

Universitas Bumigora Mataram

Bambang Krismono Triwijoyo

Universitas Bumigora

Agus Pribadi

Universitas Bumigora

Dian Syafitri Chani Saputri

Universitas Bumigora

Moh. Rizky Fahly

Universitas Bumigora
Keywords:
Application, Interface, Public service
Abstract
Public service is an activity or a series of activities in the context of fulfilling service needs in accordance with statutory regulations. One form of public service that is carried out is the vehicle tax service known as Sistem Administrasi Manunggal Satu Atap (SAMSAT) service. The method used in implementing this application uses 2 stages, namely implementation, and evaluation. At the discussion stage, it contains an explanation as implementation material for the application used. This section contains interfaces in the form of input and output applications. These interfaces are the material for socialization to participants. Besides the interface, this section also discusses the database used. Based on the results of the socialization and evaluation that has been carried out, it is concluded that the implementation of the application is very helpful for officers in carrying out their work.
References
Adil, A., & Triwijoyo, B. K. (2016). Perancangan Sistem Informasi Pemasaran Produk Kerajinan Di Pulau Komodo. Seminar Nasional APTIKOM (SEMNASTIKOM), 7(2), 166–171. https://journal.universitasbumigora.ac.id/index.php/semnastikom2016/article/view/102
Dalonto, M., Kentey, S. L., & Tinangon, J. J. (2018). Ipteks Sistem Informasi Pembayaran Pajak Kendaraan Bermotor Pada Badan Pendapatan Daerah Provinsi Sulawesi Utara. Jurnal Ipteks Akuntansi Bagi Masyarakat, 2(02), 556–560. https://doi.org/10.32400/jiam.2.02.2018.21830
Dian, M. . M. (2022). Pengaruh Layanan Samsat Keliling, E-Samsat dan SanksiPerpajakan Terhadap Kepatuhan Wajib PajakKendaraan Bermotor. Jurnal Akuntansi, 14(2), 231–246.
Ibrahim, W.H, Idria Maita. (2017). Sistem Informasipelayanan Publikberbasis Webpada Dinas Pekerjaan Umumkabupatenkampar. Jurnal Ilmiah Rekayasadan Manajemen Sistem Informasi, 3(agustus 2017), 1–6.
Lusi, F. (2007). Rancang Bangun Sistem Informasi Pelayanan Pembayaran Pajak Kendaraan Berbasis Wap Menggunakan Php Dan Mysql.
Nurdin, I. (2019). Kualitas Pelayanan Publik (Perilaku Aparatur Dan Komunikasi Birokrasi Dalam Pelayanan Publik). Journal Artikel, 20.
Padeli, P., Nurhaeni, T., & Distri, A. A. (2019). Rancang Bangun Sistem Penjadwalan Dan Pembayaran Pajak Kendaraan Bermotor Untuk Meningkatkan Pelayanan Samsat Keliling. ICIT Journal, 5(2), 200–212. https://doi.org/10.33050/icit.v5i2.437
Rahmawati, Y., Diploma, P., Akuntansi, K., & Negeri, P. (2015). Mengukur kesuksesan sistem informasi layanan publik pajak daerah samsat online. Politeknik Negeri Semarang.
Wahyudin, Y., & Rahayu, D. N. (2020). Analisis Metode Pengembangan Sistem Informasi Berbasis Website: A Literatur Review. Jurnal Interkom: Jurnal Publikasi Ilmiah Bidang Teknologi Informasi Dan Komunikasi, 15(3), 26–40. https://doi.org/10.35969/interkom.v15i3.74
Wibowo, A. A., & Pratomo, S. (2021). Inovasi Pelayanan Publik dalam Mendukung Reformasi Birokrasi di Era Masyarakat Informasi. Jurnal Media Administrasi, 3(1), 42–49.
Wulandari, I., & Adil, A. (2020). Perancangan Aplikasi Helpdesk Pelayanan Lalu Lintas Berbasis Android. Jurnal Bumigora Information Technology (BITe), 2(1), 22–30. https://doi.org/10.30812/bite.v2i1.768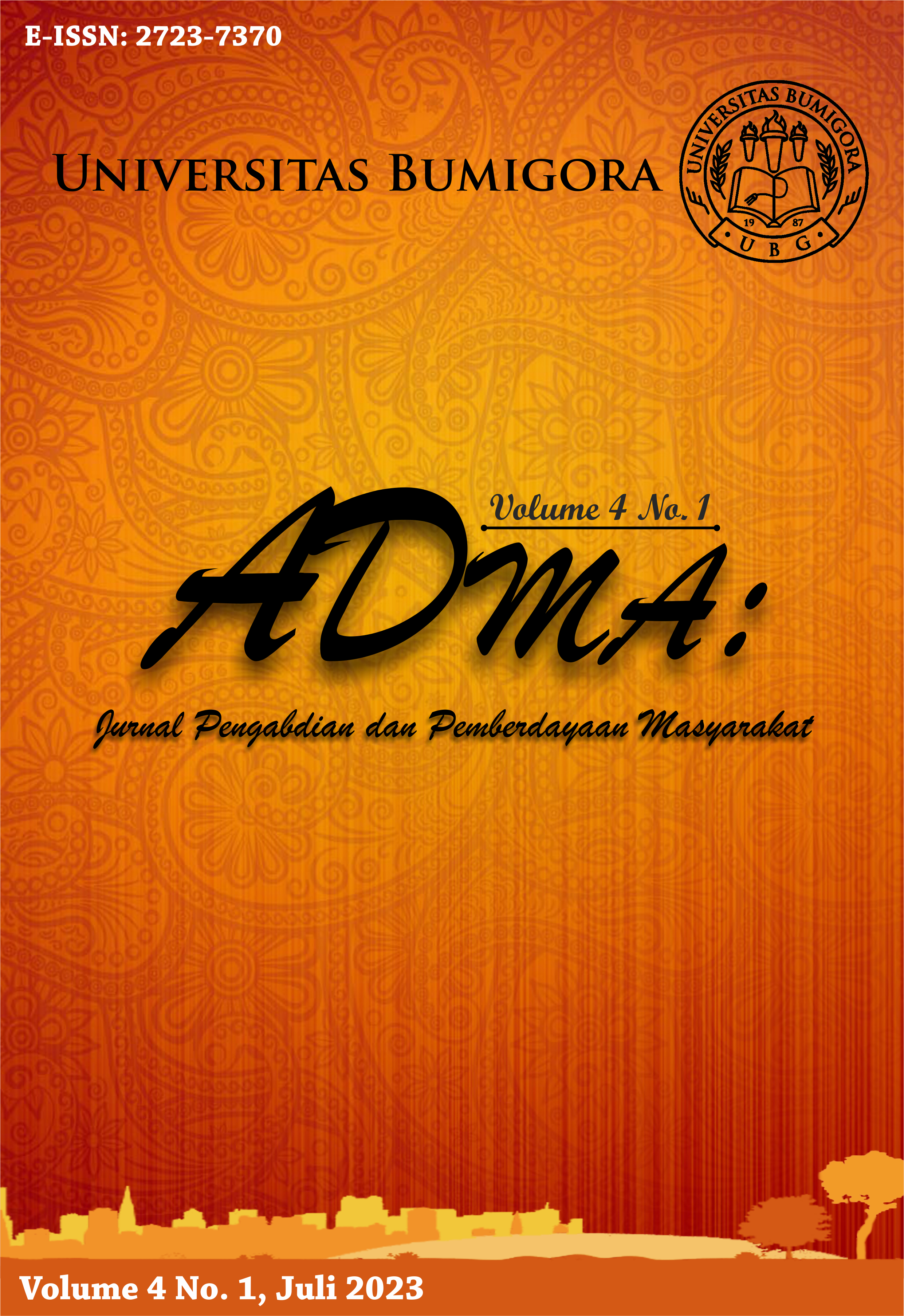 This work is licensed under a Creative Commons Attribution-ShareAlike 4.0 International License.