Peningkatan Pengetahuan pada Pasien Hipertensi Melalui Edukasi
Elisa Oktaviana

STIKES YARSI MATARAM

Baik Heni Rispawati
Keywords:
Edukasi, Hipertensi, Pengetahuan
Abstract
Hypertension is a public health problem in the world, both in developed and developing countries. Hypertension is called the silent killer because it often becomes a killer without any complaints, so that sufferers do not know they have hypertension and are only discovered after complications occur. In the working area of ​​the Gangga Public Health Center, it shows that the people in Jugil hamlet who have less knowledge are 65% and those who have sufficient knowledge are 35%. The results of the community service activities that have been carried out in Jugil Hamlet, Sambik Bangkol Village, Working Area of ​​the Gangga Health Center on October 25 2022 using the lecture method where participants who were hypertension patients who attended totaled 41 people. There is a difference in the average knowledge before and after education where the knowledge obtained is increasing. Education has an influence on increasing the knowledge of hypertensive patients, this is very useful so that people know how to manage hypertension independently and reduce the occurrence of complications that can occur in hypertensive patients. So that the provision of education really needs to be done both for patients who experience non-communicable diseases and infectious diseases. Health workers should provide education about hypertension prevention so that public awareness and knowledge will increase
References
Amila, A., Sinaga, J., & Sembiring, E. (2018). Self Efficacy dan Gaya Hidup Pasien Hipertensi. Jurnal Kesehatan, 9(3). https://doi.org/10.26630/jk.v9i3.974
Beune, E. J. A. J., Moll van Charante, E. P., Beem, L., Mohrs, J., Agyemang, C. O., Ogedegbe, G., & Haafkens, J. A. (2014). Culturally adapted hypertension education (CAHE) to improve blood pressure control and treatment adherence in patients of African origin with uncontrolled hypertension: cluster-randomized trial. PloS One, 9(3), e90103. https://doi.org/10.1371/journal.pone.0090103
Delavera, A., Siregar, K. N., Jazid, R., & Eryando, T. (2021). Hubungan Kondisi Psikologis Stress dengan Hipertensi pada Penduduk Usia ≥ 15 tahun di Indonesia. Jurnal Biostatistik, Kependudukan, Dan Informatika Kesehatan, 1(3). https://doi.org/10.51181/bikfokes.v1i3.5249
Dinkes (Dinas Kesehatan) NTB. (2020). Profil Kesehatan NTB Tahun 2020. Dinas Kesehatan NTB, 100.
Kemenkes. (2019). Hari Hipertensi Dunia 2019 "Know Your Number, Kendalikan Tekanan Darahmu dengan CERDIK". https://p2ptm.kemkes.go.id/tag/hari-hipertensi-dunia-2019-know-your-number-kendalikan-tekanan-darahmu-dengan-cerdik
Mustaqimah, M., Saputri, R., Hakim, A. R., & Indriyani, R. (2021). Analisis Faktor yang Berhubungan dengan Kepatuhan Pasien di Kabupaten Banjar. Jurnal Surya Medika, 7(1), 209–217. https://doi.org/10.33084/jsm.v7i1.2659
Ningrum, T. K., & Khairunnas, N. K. (2019). FAKTOR-FAKTOR YANG BERHUBUNGAN DENGAN TERJADINYA HIPERTENSI PADA PASIEN RAWAT JALAN DI PUSKESMAS PAYUNG SEKAKI PEKANBARU. Photon: Jurnal Sain Dan Kesehatan, 9(2). https://doi.org/10.37859/jp.v9i2.1296
Nugraha, Y., Hardini, N., & Hadi, P. (2019). Peningkatan Pengetahuan Konsumsi Garam Harian dan Deteksi Dini pada Lansia di Cinere. Sabdamas, 1(1), 223–228.
Nurhandiya, V., Yani, D. I., & Shalahuddin, I. (2020). Precautionary complications on hypertension with Health Belief Model (HBM) approach: A descriptive study of health center community in The Garut Region of Indonesia. Jurnal Aisyah : Jurnal Ilmu Kesehatan, 5(1), 75–80. https://doi.org/10.30604/jika.v0i0.274
Oktaviarini, E., Hadisaputro, S., Suwondo, A., & Setyawan, H. (2019). Beberapa Faktor yang Berisiko Terhadap Hipertensi pada Pegawai di Wilayah Perimeter Pelabuhan (Studi Kasus Kontrol di Kantor Kesehatan Pelabuhan Kelas II Semarang). Jurnal Epidemiologi Kesehatan Komunitas, 4(1), 35. https://doi.org/10.14710/jekk.v4i1.4428
Shukuri, A., Tewelde, T., & Shaweno, T. (2019). Prevalence of old age hypertension and associated factors among older adults in rural Ethiopia. Integrated Blood Pressure Control, 12, 23–31. https://doi.org/10.2147/IBPC.S212821
Siregar, D. (2021). Efektivitas edukasi hipertensi terhadap tingkat pengetahuan lansia penderita hipertensi di wilayah kerja puskesmas hutaimbaru.
William J. Powers, MD, FAHA, Chair; Alejandro A. Rabinstein, MD, FAHA, V. C. T., Ackerson, BSN, RN; Opeolu M. Adeoye, MD, MS, FAHA; Nicholas C. Bambakidis, M., FAHA; Kyra Becker, MD, FAHA; José Biller, MD, FAHA; Michael Brown, MD, Ms. B. M., Demaerschalk, MD, MSc, FAHA; Brian Hoh, MD, FAHA; Edward C. Jauch, MD, MS, F., Chelsea S. Kidwell, MD, FAHA; Thabele M. Leslie-Mazwi, MD; Bruce Ovbiagele, MD, Ms., MAS, MBA, FAHA; Phillip A. Scott, MD, MBA, FAHA; Kevin N. Sheth, MD, F. A., M. Southerland, MD, MSc, FAHA; Deborah V. Summers, MSN, RN, F. D. L., & Tirschwell, MD, MSc, F. on behalf of the A. H. A. S. C. (2019). AHA / ASA GUIDELINES Guidelines for the Early Management of Stroke.
Yanti, S. E., Asyrofi, A., & Arisdiani, T. (2020). Hubungan Tingkat Pengetahuan Komplikasi Hipertensi Dengan Tindakan Pencegahan Komplikasi. Jurnal Keperawatan, 12(3), 439–448. http://download.garuda.kemdikbud.go.id/article.php?article=1719089&val=10904&title=RELATIONSHIP OF LEVEL OF KNIP COMPLICATIONS KNOWLEDGE WITH COMPLICATIONS PREVENTION MEASURES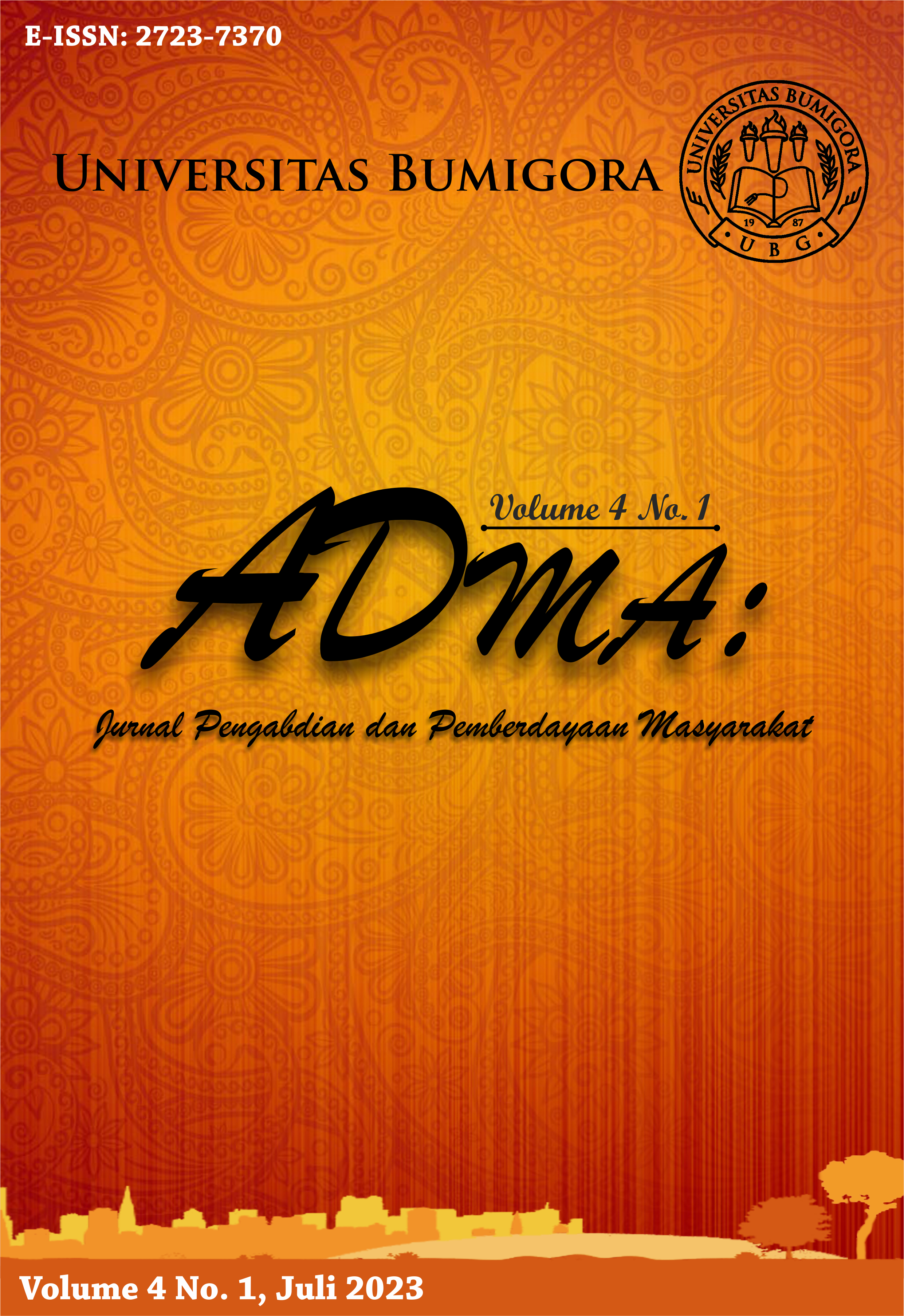 This work is licensed under a Creative Commons Attribution-ShareAlike 4.0 International License.