Penggunaan Media Pembelajaran Inovatif Multiply Card pada Siswa Kelas IV di SDN Pamanuk 2
Huswatun Hasanah

Universitas Banten Jaya

Fitri Aida Sari

Universitas Banten Jaya

Ma'ulfi Kharis Abadi

Universitas Banten Jaya

Melinda Yanuar

Universitas Banten Jaya

Firdaus Firdaus

Universitas Banten Jaya
Keywords:
Arithmetic Operations Skill, Learning Media, Multiply Card
Abstract
Mathematical arithmetic operations skills, especially multiplication, are very important for students to be able to solve problems in their daily lives. The use of Multiply Card is a community service activity that aims to improve the learning outcomes of 4th grade students at SDN Pamanuk 2 who are still having difficulties with arithmetic operations, especially multiplication. The method of implementing this activity consists of several stages, namely planning, preparation, training, and evaluation. As a result, students were very enthusiastic in completing the preparation of this Multiply Card by remembering the answers to the multiplication questions. It can also improve students' numeracy skills, especially multiplication.
References
Amiruddin, A., Sarah, D. M., Vika, A. I. V., Hasibuan, N., Sipahutar, M. S., & Simamora, F. E. M. (2022). Pengaruh Pemberian Reward dan Punishment Terhadap Motivasi Belajar Siswa. Edu Cendikia: Jurnal Ilmiah Kependidikan, 2(01), 210–219. https://doi.org/10.47709/educendikia.v2i01.1596
Anggraini, S., Siswanto, J., & Sukamto. (2019). Analisis Dampak Pemberian Reward And Punishment Bagi Siswa SD Negeri Kaliwiru Semarang. Jurnal Mimbar PGSD Undiksha, 7(3), 221–229.
Dewi, N., & Wiarta, I. W. (2021). Media Pembelajaran MultiPly Cards Berorientasi Problem Based Learning Pada Mata Pelajaran Matematika Operasi Hitung. Jurnal Penelitian Dan Pengembangan Pendidikan, 5(1), 109–114. https://ejournal.undiksha.ac.id/index.php/JJL/article/view/32173
Dilla, T. F., & Sukmawati. (2021). Pengembangan Media Multiply Cards Pada Pembelajaran Operasi Perkalian Bilangan Bulat Di Sekolah Dasar. Center of Knowledge, 1(1), 218–232.
Faujiah, E., Usman, H., Khomsin, A., & Shelfiana, V. (2022). Development of Multiply Card as Multiplication Learning Media in Elementary Schools. Jurnal Pendidikan Dan Kebudayaan, 2(3), 358–365.
Gazali, R. Y. (2016). Pembelajaran Matematika yang Bermakna. Math Didactic: Jurnal Pendidikan Matematika, 2(3), 181–190.
Kanifah, A., Susanto, H., & Saputra, A. D. (2020). Pengaruh Pemberian Hadiah Terhadap Motivasi Belajar Siswa Pada Mata Pelajaran Pendidikan Agama Islam Di SMK Darul Istiqomah Ngumpul Balong Ponorogo. TARBAWI:Journal on Islamic Education, 4(1), 1–12. https://doi.org/10.24269/tarbawi.v1i1.438
Khairunnisa, & Komalasari, M. D. (2021). Pengembangan Permainan Multiply Cards Sebagai Media Pembelajaran Pada Perkalian Kelas Siswa SD IV SD Negeri. Kognisi : Jurnal Penelitian Pendidikan Sekolah Dasar, 1(1), 30–34.
Kusumaningrum, N., & Kaltsum, H. U. (2022). Efektifitas Media Pembelajaran Multiply Card dalam Pembelajaran Perkalian terhadap Hasil Belajar Matematika pada Siswa Sekolah Dasar. Jurnal Basicedu, 6(3), 4913–4924. https://doi.org/10.31004/basicedu.v6i3.2962
Mucti, A., Izzatin, M., & R, N. (2018). Pengembangan Media "Card 24" pada Siswa SD Kelas V dalam Operasi Hitung Bilangan Bulat. EDU-MAT: Jurnal Pendidikan Matematika, 6(1), 45–52. https://doi.org/10.20527/edumat.v6i1.5119
Purwasih, S. M., & Rahmadhani, E. (2021). Penerapan Scaffolding Sebagai Solusi Meminimalisir Kesalahan Siswa Dalam Menyelesaikan Masalah SPLDV. Fibonacci, 7(2), 91–98.
Suwarto, S., & Hidayat, W. (2016). Pengaruh Kemampuan Operasi Hitung Terhadap Kemampuan Pemecahan Masalah Matematika. Cices, 2(2), 195–203. https://doi.org/10.33050/cices.v2i2.338
Syakur, A. S., Purnamasari, R., & Kurnia, D. (2021). Analisis Kesulitan Belajar Siswa Pada Mata Pelajaran Matematika. Pedagogia: Jurnal Ilmiah Pendidikan, 13(2), 84–89. https://doi.org/10.55215/pedagogia.v13i2.4504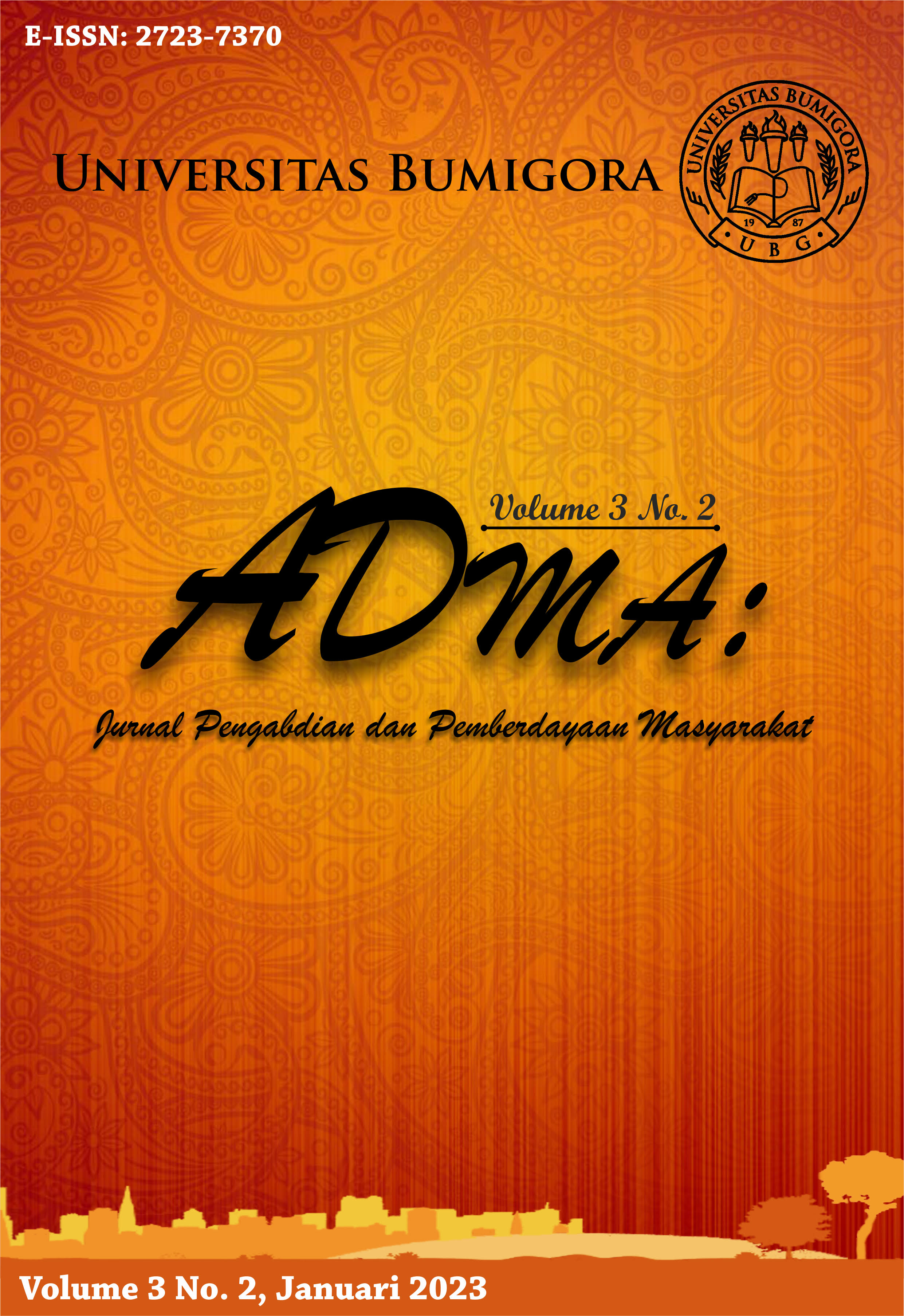 This work is licensed under a Creative Commons Attribution-ShareAlike 4.0 International License.