Pelatihan CorelDraw dalam Perancangan Desain Papan Nama
Ni Putu Linda Santiari

ITB STIKOM BALI

I Gede Surya Rahayuda

Universitas Udayana
Keywords:
Training, Coreldraw,UD Memeri
Abstract
Economic growth in Badung Regency is also due to the role of various Small and Medium Enterprises which are currently starting to grow in Badung Regency. One of the trading businesses in Badung district is the UD Memeri (Trade Business) which is located in Banjar Lebah Sari, Gulingan Village, Badung Regency, Bali Province. The constraints faced by the marketing carried out were, the lack of knowledge of trading business owners about graphic design software for making trading business nameplates and the owner's lack of knowledge in making nameplates. There is no trading business nameplate and trading business logo yet. The solution given to this problem is in the form of graphic design software training for making trade nameplate designs and other designs. This training was conducted for the children of UD Memeri owners. The graphic software used is CoralDraw. Training is carried out starting from installing CorelDraw software, making simple designs, assisting in making nameplate designs, exporting design results, and evaluating them. The evaluation process is carried out based on some of the training that has been carried out by giving questions about making a design with the main assessment being the successful completion of the questions. From the results of the evaluation that has been carried out, the results show that the research conducted has a high level of effectiveness ranging from 78% - 86%.
References
Agustina, Y., Setianingsih, S., & Santoso, Y. D. (2019). Pelatihan Penyusunan Laporan Keuangan Bagi Entitas Mikro, Kecil, dan Menengah Bidang Usaha Dagang pada UMKM Binaan Pusat Inkubasi Bisnis Syariah Majelis Ulama Indonesia. Intervensi Komunitas, 1(1), 1–13.
Dewi, I. G. A. A. Y., & Purba, I. B. G. I. W. (2022). Implementasi Kebijakan Stimulus Perekonomian Sebagai Countercycical dalam Upaya Menyelamatkan Pelaku Pariwisata Terdampak Covid-19 di Kabupaten Badung. Journal of Contemporary Public Administration (JCPA), 2(1), 30–34.
GUNA, I. N. A., RASTANA, D. G., & KUSUMA, B. A. (2019). ANALISIS STRUKTUR PEREKONOMIAN DAN SEKTOR UNGGULAN DI KABUPATEN BADUNG. Majalah Ilmiah Universitas Tabanan, 16(1), 25–29.
Hapsari, P. P., Hakim, A., & Noor, I. (2014). Pengaruh pertumbuhan usaha kecil menengah (UKM) terhadap pertumbuhan ekonomi daerah (studi di pemerintah kota batu). Wacana Journal of Social and Humanity Studies, 17(2), 88–96.
Novindri, M. R., Hidayani, S., & Lubis, E. Z. (2020). Penerapan Undang-Undang No. 32 Tahun 2009 Dalam Pengelolahan Limbah Cair di Usaha Dagang Tahu Jawa (Studi Kasus di Pabrik Tahu Usaha Dagang Jawa). JUNCTO: Jurnal Ilmiah Hukum, 2(1), 60–67.
Patera, I. M., & Suardana, I. W. (2015). Model Hubungan Pariwisata, Kinerja Perekonomian dan Kemiskinan di Kabupaten Badung, Bali. Piramida: Jurnal Kependudukan Dan Pengembangan Sumber Daya Manusia, 11(2), 95–105.
Pramana, G. R. (n.d.). Analisis Peranan Sektor Pariwisata dan Subsektor Pendukungnya terhadap Perekonomian Kabupaten Badung.
Putra, P. I. P., & Yadnya, I. P. (2018). Analisis sektor unggulan perekonomian di kabupaten/kota Denpasar, Badung, Gianyar, dan Tabanan. E-Jurnal Manajemen Universitas Udayana, 7(10), 5657.
Rosyani, P., Rachmatika, R., Harefa, K., Herry, N. A. S., & Priambodo, J. (2021). Sosialisasi Pemanfaatan Teknologi yang Dapat Digunakan Selama Masa Pandemi Covid-19. Community Empowerment, 6(3), 476–479.
Swastuti, E. (2016). Peran Serta Perempuan dalam Pengelolaan Usaha Dagang Kecil dan Menengah (UDKM) di Jawa Tengah. Media Ekonomi Dan Manajemen, 27(1).
Wahyuningsih, S. (2009). Peranan UKM Dalam Perekonomian Indonesia. Mediagro, 5(1).
Wiguna, I., & Budhi, M. K. S. (2019). Analisis Sektor Unggulan dan Potensi Pertumbuhan Ekonomi di Kabupaten Badung Tahun 2012-2016. E-Jurnal EP Unud, 8(4), 810–841.
Бурлаков, М. В. (2004). CorelDRAW 12. БХВ-Петербург.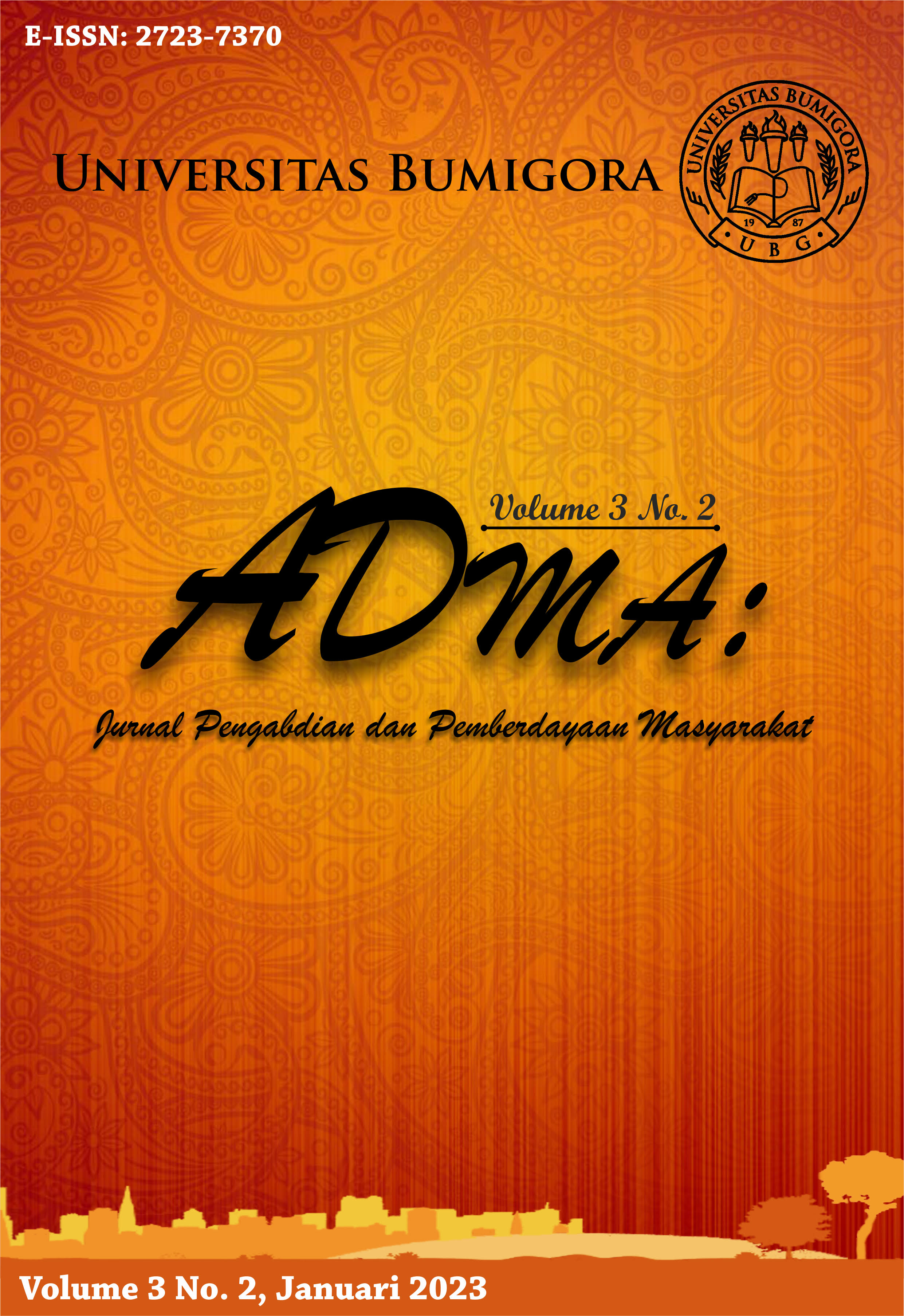 This work is licensed under a Creative Commons Attribution-ShareAlike 4.0 International License.