Upaya Meningkatkan Pengetahuan Remaja dalam Mengatasi Adiksi Gadget
Reta Renylda

Poltekkes Kemenkes Jambi

Loriza Sativa Yan

Poltekkes Kemenkes Jambi
Keywords:
Addiction, smartphone, teenager
Abstract
Abstract: Gadget addiction became a serious problem for teenagesrs aged groups. Excessive gadgets also caused health problems, behavior changes, and attitudes in teenager aged. Knowledge aspect was important to help in shaping positive behavior. This community service activity is carried out with health education and visualization methods. These activities aimed to increase teenager knowledge in overcoming gadget addiction. Data collected by smartphone addiction with the number of participants of 50 students of SMP N 2 Kota Jambi. After the pretest and posttest processes have shown the results of increasing adolescent knowledge and understanding in overcoming the impact of gadget addiction. The results indicated that increasing knowledge is needed for efforts to improve teenager with an interactive media approach for this school as ongoing basis.
References
Alifiani, H., & Ningsih, Y. (2019). Analisis Penggunaan Gadget Terhadap Pola Komunikasi Keluarga. Faletehan Health Journal, 6. https://journal.lppm-stikesfa.ac.id/index.php/FHJ/article/view/16
APJII. (2017). Penetrasi & Profil Perilaku Pengguna Internet Indonesia. https://apjii.or.id/content/read/39/342/Hasil-Survei-Penetrasi-dan-Perilaku-Pengguna-Internet-Indonesia-2017
Armani, N. P. . & H. F. A. (2021). Perbedaan Kecenderungan Adiksi Gadget Siswa Sekolah Dasar Ditinjau dari Jenis Kelamin. Psycho Idea, 19. http://jurnalnasional.ump.ac.id/index.php/PSYCHOIDEA/article/view/7489
Dewantiri. R. (2019). Perbedaaan perilaku penggunaan smartphone pada remaja berdasarkan jenis kelamin. https://eprints.umm.ac.id/56382/
Fahrudin & Cahyaningtyas. (2020). Durasi Penggunaan Gadget Berhubungan dengan Interaksi Sosial Remaja di SMP Muhammadiyah 2 Karanganyar. Jurnal Ilmiah Stethoscope, 1(2). https://ejurnal.stikesmhk.ac.id/index.php/JURNAL_ILMIAH_KEPERAWATAN/article/view/809
Hegde, A. M., Suman, P., Unais, M., & Cynthia, J. (2019). Effect of Electronic Gadgets on the Behaviour, Academic Performance and Overall Health of School Going Children- A Descriptive Study. Literature. J Adv Med Dent ScieRes, 7. https://doi.org/10.21276/jamdsr
Iswidharmanjaya D & Agency B. (2014). Panduan Bagi Orang tua untuk Memahami Faktor-faktor Anak Kecanduan Gadget. Jakarta: Bisakimia.
KOMINFO RI. (2021). Hasil Survey Pelayanan Publik. Jakarta : KOMINFO RI.
Munir, S. (2017). The Impact of using Gadgets on Children. Journal of Depression and Anxiety, 7. https://doi.org/10.4172/2167- 1044.1000296
Sarwono WS. (2013). Psikologi Remaja. Jakarta: PT Raja Grafindo Persada.
Sujianti, S. (2018). Hubungan Lama dan Frekuensi Penggunaan Gadget dengan Perkembangan Sosial Anak Pra Sekola di TK Islam Al Irsyad 01 Cilacap. Jurnal Kebidanan, 8. https://doi.org/10.31983/jkb.v8i1.3735
Yanti, Mardison, R. D. & Y. (2021). Hubungan Penggunaan Gadget Terhadap Perubahan Perilaku Pada Remaja. Real In Nursing Journal (RNJ)., 4. https://ojs.fdk.ac.id/index.php/Nursing/article/view/1349
Yuliani & Rahmadhani. (2021). Hubungan Manfaat Penggunaan Gadget dengan Prestasi Belajar Siswa/i SMP Harapan 1 Medan. Ibnu Sina: Jurnal Kedokteran Dan Kesehatan-Fakultas Kedokteran Universitas Islam Sumatera Utara, 20. https://jurnal.fk.uisu.ac.id/index.php/ibnusina/article/view/88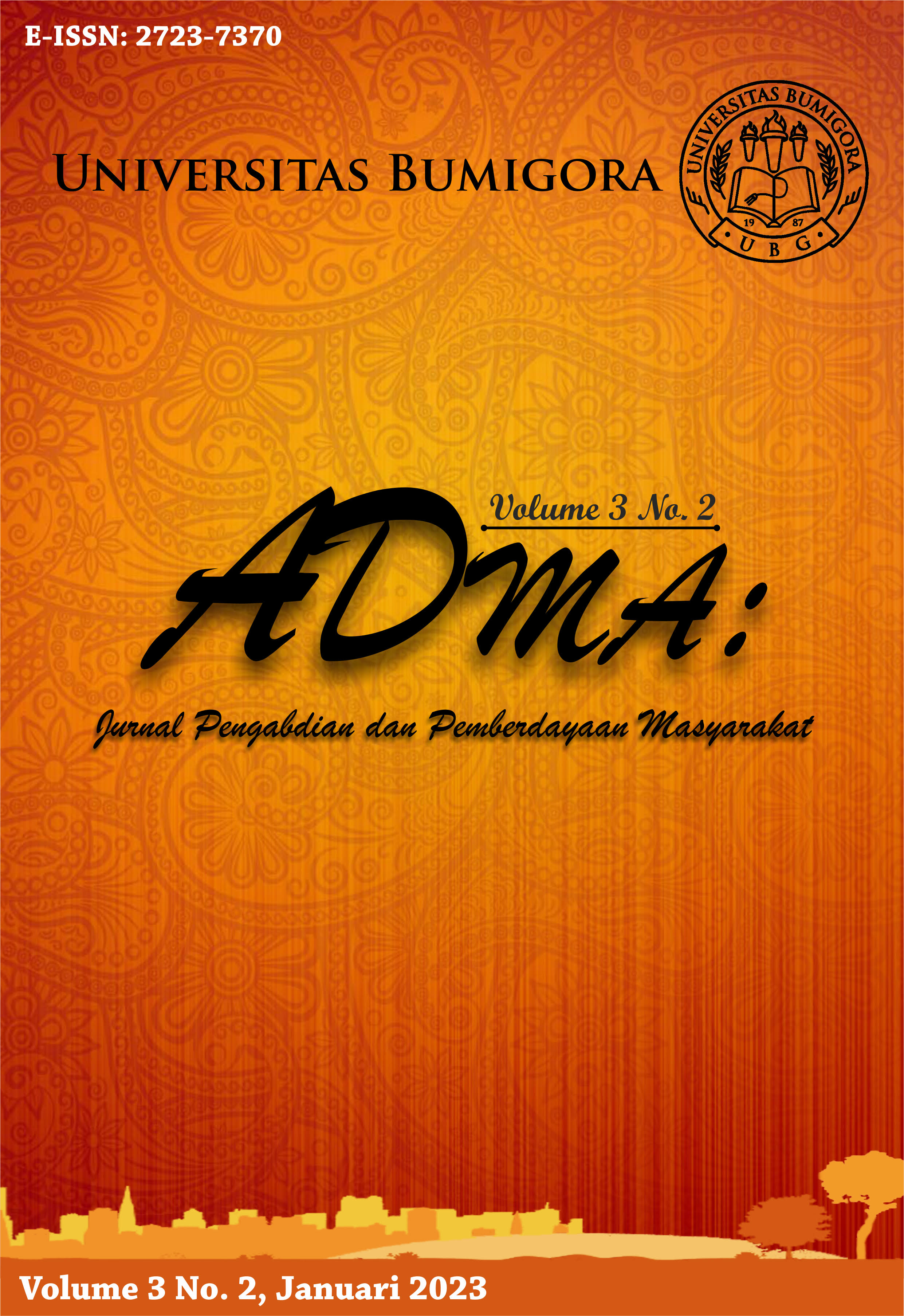 This work is licensed under a Creative Commons Attribution-ShareAlike 4.0 International License.