Pelatihan Penggunaan Software Geogebra dalam Memecahkan Soal Geometri Ruang Berbasis Contextual Teaching and Learning
Hafizah Delyana

Universitas PGRI Sumatera Barat

Radhya Yusri

Universitas PGRI Sumatera Barat

Ainil Mardiyah

Universitas PGRI Sumatera Barat

Istikhfar Istikhfar

Universitas PGRI Sumatera Barat

Eva Pebri Ningsih

Universitas PGRI Sumatera Barat
Keywords:
Software, Geogebra, Geometri, contextual teaching and learning, three-dimensional
Abstract
The utilization of technology applications in classroom learning is limited to the use of power points. The use of PowerPoint media, especially in three-dimensional material, has a less attractive presentation. Graphic representations and three-dimensional images in the learning process are mostly still made manually. Training on the use of Geogebra software for mathematics teachers is one solution to overcome the problems that occur to increase the knowledge and skills of teachers in designing and making three-dimensional images. The training is held for three months once a week. The training was carried out using a guidance method that aims to train teachers of SMA Negeri 2 Padang to be able to create three-dimensional images by utilizing Geogebra software and be able to apply them in the learning process. The results obtained in this activity are all teachers who participate in this activity can use Geogebra software in learning mathematics. The use of Geogebra software can overcome existing problems so that its use can help students understand abstract material concepts. Students are also able to explore, and conduct investigations and searches using Geogebra software and can test more examples in a short time rather than just using the manual method. Students can also find, construct, conclude and finally understand how to describe the shape of space correctly.
References
Aspi, M., & Syahrani, S. (2022). Profesional Guru Dalam Menghadapi Tantangan Perkembangan Teknologi Pendidikan. Adiba: Journal of Education, 2(1), 64–73.
Budiana, H. R., Sjafirah, N. A., & Bakti, I. (2015). Pemanfaatan teknologi informasi dan komunikasi dalam pembelajaran bagi para guru SMPN 2 Kawali desa Citeureup kabupaten Ciamis. Dharmakarya, 4(1).
Febriana, R., Delyana, H., & Yusri, R. (2020). Peningkatan Kemampuan Pemecahan Masalah Siswa SMP dengan Menggunakan Modul Geometri Ruang Berbasis Problem Based Learning. Jurnal Pengabdian Dan Peningkatan Mutu Masyarakat, 1(2).
Haryono, Y., Rahmi, R., & Yusri, R. (2022). Kreatifitas Guru Matematika dalam Mengembangkan Program Pembelajaran secara Daring. ADMA: Jurnal Pengabdian Dan Pemberdayaan Masyarakat, 2(2), 237–244.
Kurniasih, A. W., Wiyanti, D. T., & Zahid, M. Z. (2018). Visualisasi konsep matematika dalam pembelajaran menggunakan geogebra. PRISMA, Prosiding Seminar Nasional Matematika, 1, 796–799.
Muhtarulloh, F., & Nasir, F. (2017). Program Aplikasi Geogebra Sebagai Upaya Untuk Meningkatkan Keprofesionalan Guru Matematika SMA/SMK/MA di Kecamatan Sindangwangi Kabupaten Majalengka. Jurnal Pengabdian Masyarakat IPTEKS, 3(2).
Purnasari, P. D., & Sadewo, Y. D. (2020). Pemanfaatan teknologi dalam pembelajaran sebagai upaya peningkatan kompetesnsi pedagogik. Publikasi Pendidikan, 10(3), 189–196.
Rahadyan, A., Hartuti, P. M., & Awaludin, A. A. R. (2018). Penggunaan Aplikasi Geogebra dalamPembelajaran Matematika di Sekolah Menengah Pertama. Jurnal PkM Pengabdian Kepada Masyarakat, 1(01), 11–19.
Rivalina, R. (2014). Kompetensi teknologi informasi dan komunikasi guru dalam peningkatan kualitas pembelajaran. Jurnal Teknodik, 165–176.
Sukerti, N. K., Agustiana, I. G. A. T., & Pudjawan, K. (2014). Penerapan Metode Demonstrasi Dengan Menggunakan Media Gambar Berseri Untuk Meningkatkan Keterampilan Menulis Narasi Siswa Kelas V Semester 1 Sdn 3 Dencarik Kecamatan Banjar, Kabupaten Buleleng Tahun Pelajaran 2012/2013. MIMBAR PGSD Undiksha, 2(1).
Wati, W. R. A. (2022). Analisis Media Pembelajaran Interaktif Berbasis Aplikasi Geogebra Dalam Pembelajaran Bangun Ruang Di Sekolah Dasar. Prosiding: Konferensi Nasional Matematika Dan IPA Universitas PGRI Banyuwangi, 2(1), 16–23.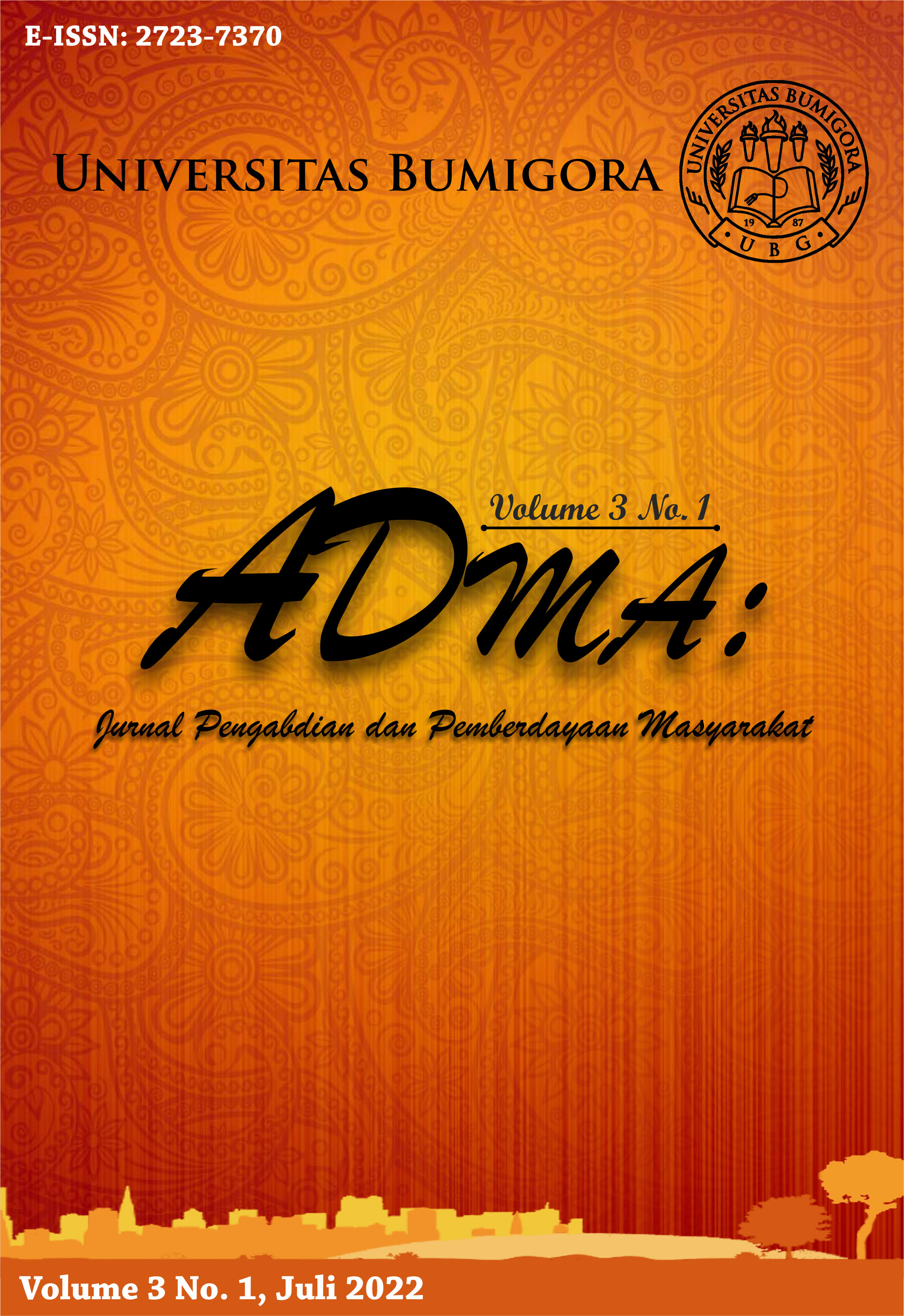 This work is licensed under a Creative Commons Attribution-ShareAlike 4.0 International License.