Pelatihan Pembelajaran Matematika Inovatif di Sekolah Dasar
Abdul Wahab

Universitas Muslim Indonesia

Junaedi Junaedi

Institut Agama Islam DDI Polewali Mandar
Keywords:
mathematics learning strategy media, elementary mathematics concepts
Abstract
Community service activities in the form of elementary mathematics learning training. This activity was carried out at SDN 032 Kebun Sari, Wonomulyo District, Polman Regency, West Sulawesi, Indonesia. Participants in the community service activities were elementary school mathematics teachers who were members of the Teacher Working Group in Wonomulyo District, Polewali Mandar Regency. The objectives of the community service activities are: (1) Increasing knowledge of innovative mathematics learning strategies for elementary school teachers; and (2) Increasing the knowledge of elementary school teachers about elementary math concept knowledge. Community service activities have increased elementary mathematics teachers' understanding of learning strategies and knowledge of elementary math concepts for math teachers in the Wonomulyo sub-district.
References
Fadillah, S., Susiaty, U. D., & Ardiawan, Y. (2017). Pelatihan penggunaan media pembelajaran matematika pada sekolah dasar di kecamatan pontianak barat. GERVASI: Jurnal Pengabdian Kepada Masyarakat, 3(1), 1–9.
Hudojo, H. (1998). Mengajar Belajar Matematika. Jakarta: Depdikbud.
Junaedi, Wahab, A., & Sudarmono, M. A. (2021). EDUKATIF : JURNAL ILMU PENDIDIKAN Proses dan Prinsip Pengembangan Kurikulum Pendidikan Guru Madrasah Ibtidaiyah. 3(2), 278–287.
Lathiifah, I. J., Apriani, F., & Agustine, P. C. (2019). Pelatihan pembuatan bahan ajar untuk pembelajaran matematika dengan pendekatan matematika realistik Indonesia. Transformasi: Jurnal Pengabdian Masyarakat, 15(2), 85–94. https://doi.org/10.20414/transformasi.v15i2.1255
Nugrahini, Y., Putra, T. H., & Febrinawati, C. (2015). Pelatihan Pembuatan Metode Pembelajaran Inovatif Dengan Memanfaatkan Akses Internet Pada Guru Sdn 1 Mojoarum Gondang Tulungagung. J-ADIMAS (Jurnal Pengabdian Kepada Masyarakat), 3(1), 20–23.
Ratumanan, T. G. (2000). Pengajaran Interaktif Arah Baru dalam Pengajaran Matematika. Seminar Nasional Matematika.
Russeffendi, E. . (1992). Pembelajaran matematika inovatif. Jakarta: Bina Aksara.
Sukayati, & Suharjana. (2009). Pemanfaatan alat peraga matematika dalam pembelajaran di SD. Yogyakarta: Pusat Pengembangan dan Pemberdayaan Pendidik dan Kependidikan (PPPPTK) Matematika.
Sukiyanto, Cendana, W., BK, M. K. U., Hamna, Afiani, K. D. A., L.E, E. P., Oktiningrum, W., Astari, T., Jusmawati, Sesanti, N. R., Wahab, A., Junaedi, & Syahrir, S. (2021). Matematika untuk PGSD/PGMI (Ari Setiawan & W. Cendana (eds.)). Yogyakarta: Nuta Media.
Susanah, Fardah, D. K., & Palupi, E. L. W. (2020). Pelatihan pembuatan media pembelajaran matematika di SD Karah I Surabaya. Jurnal ABDI, 5(2), 83–88.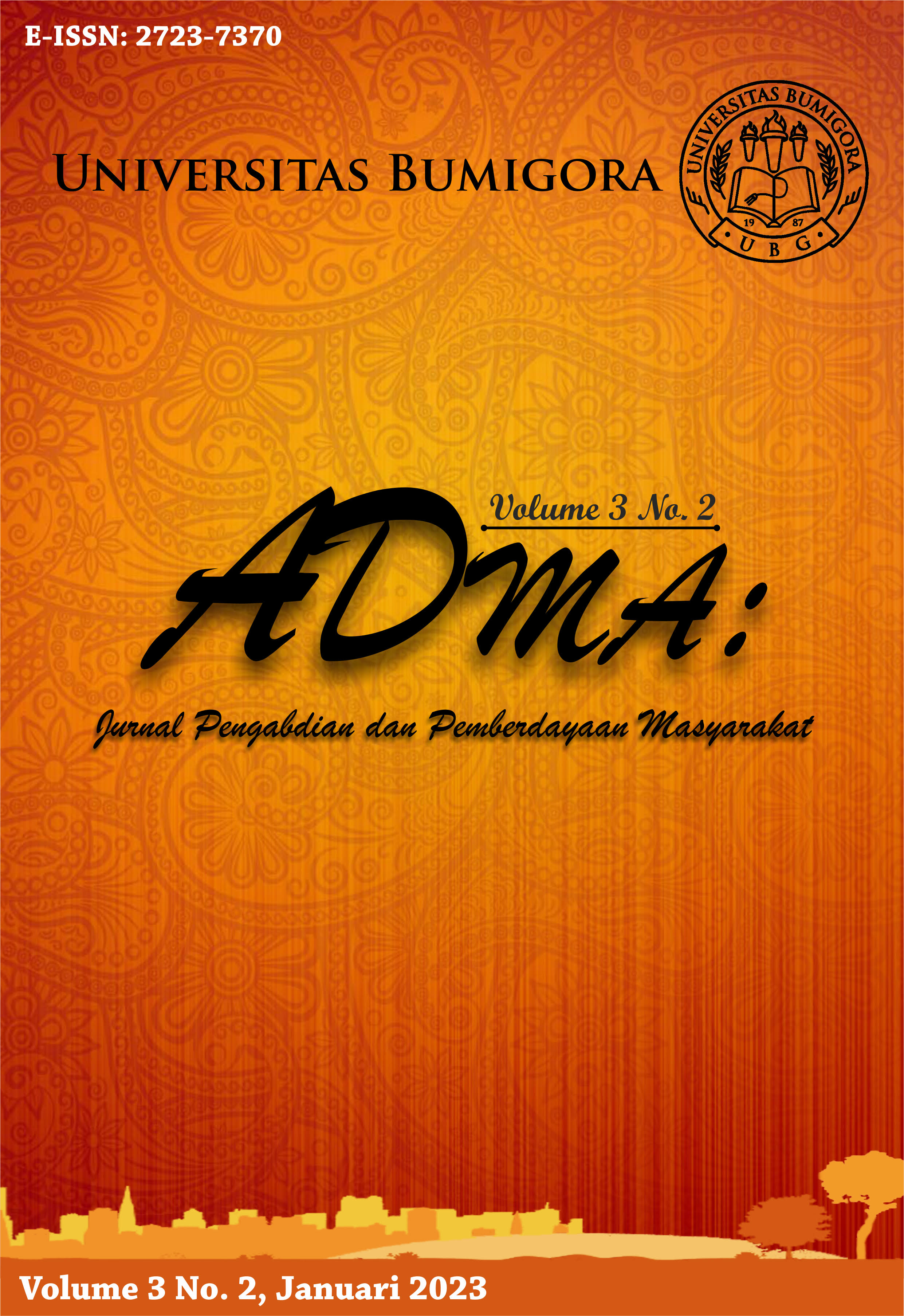 This work is licensed under a Creative Commons Attribution-ShareAlike 4.0 International License.