Kreatifitas Guru Matematika dalam Mengembangkan Program Pembelajaran Secara Daring
Yulia Haryono

Universitas PGRI Sumatera Barat

Rahmi Rahmi

Universitas PGRI Sumatera Barat

Radhya Yusri

Universitas PGRI Sumatera Barat
Keywords:
Mathematics, Creatif, Media, Online
Abstract
The development of learning during the current Covid-19 pandemic demands there is a change in learning for teachers and students to adapt existing situation. Of course, with this, it is undeniable, that very play a very important role, namely technology, and information for learning activities at school. One of them is learning media that can be used as a teacher's teaching aid to make it easier for student to understand the material being taught and clarify the presentation of massages and information from the teacher to the teacher students so that the teaching and learning process runs smoothly. Through training this teacher is more motivated, creative, and innovative in developing online learning so that students better understand the material at home independently and interested in what is presented by the teacher online.
References
Adianto, S. (2020). Kajian dan Riset Dalam Teknologi Pembelajaran PENERAPAN SCIENTIFIC DAN COOPERATIVE LEARNING DENGAN QUIS ONLINE UNTUK MENINGKATKAN HASIL. JINOPET (Jurnal Inovasi Teknologi Pembelajaran), 7(1), 57–65. http://doi.org/10.17977/um031v7i12020p057

Anugrahana, A. (2020). Hambatan , Solusi dan Harapan : Pembelajaran Daring Selama Masa Pandemi Covid-19 Oleh Guru Sekolah Dasar. Jurnal Pendidikan Dan Kebudayaan, 10(3), 282–289.

Ariesca, Y., Dewi, N. K., & Setiawan, H. (2021). ANALISIS KESULITAN GURU PADA PEMBELAJARAN BERBASIS ONLINE DI SDN SE-KECAMATAN MALUK. Progres Pendidikan, 2(1), 20–25. http://doi.org/10.29303/prospek.v2i1.86

Handarini, O. I., & Wulandari, S. S. (2020). Pembelajaran Daring Sebagai Upaya Study From Home ( SFH ) Selama Pandemi Covid 19 Pembelajaran Daring Sebagai Upaya Study From Home ( SFH ) … .., 8(1), 496–503.

Herliandry, L. D., & Suban, M. E. (2020). Jurnal Teknologi Pendidikan Pembelajaran Pada Masa Pandemi Covid-19, 22(1), 65–70.

Khusniyah, N. L., & Hakim, L. (2019). EFEKTIFITAS PEMBELAJARAN BERBASIS DARING : Jurnal Tatsqif, 17(1), 19–33.

Mulyati, S., & Evendi, H. (2020). PEMBELAJARAN MATEMATIKA MELALUI MEDIA GAME QUIZIZZ UNTUK MENINGKATKAN HASIL BELAJAR MATEMATIKA SMP 2 BOJONEGARA. GAUSS: Jurnal Pendidikan Matematika, 03(01), 64–73.

Rigianti, H. A. (2020). KENDALA PEMBELAJARAN DARING GURU SEKOLAH DASAR DI KABUPATEN BANJARNEGARA. Pendidikan Dan Pembelajaran Ke-SD an, 7(2), 297–302.

Rosali, E. S., Pendidikan, J., & Universitas, G. (2020). AKTIFITAS PEMBELAJARAN DARING PADA MASA PANDEMI COVID -19 DI. Geography Science Education Journal, 1(1), 21–30.

Safarati, N. (2020). PELATIHAN INOVASI PEMBELAJARAN MENGAHADAPI MASA PANDEMIC COVID-19. Communnity Development Journal, 1(3), 240–245.

Setiawan, A., Wigati, S., & Sulistyaningsih, D. (2020). IMPLEMENTASI MEDIA GAME EDUKASI QUIZIZZ UNTUK MENINGKATKAN HASIL BELAJAR MATEMATIKA MATERI SISTEM PERSAMAAN LINEAR TIGA VARIABEL KELAS X IPA 7 SMA NEGERI 15 SEMARANG TAHUN PELAJARAN 2019 / 2020. Prosiding Seminar Nasional Edusainstek, 3, 167–173.

Sri, A., Hutagaol, R., & Nasari, J. (2021). Analisis Kesulitan Guru Matematika Kelas VII Dalam Menerapkan Pembelajaran Daring Selama Pandemi Covid-19 Di SMP Nusantara Indah. Jurnal Riset Pendidikan Matematika Jakarta, 3(2), 16–22.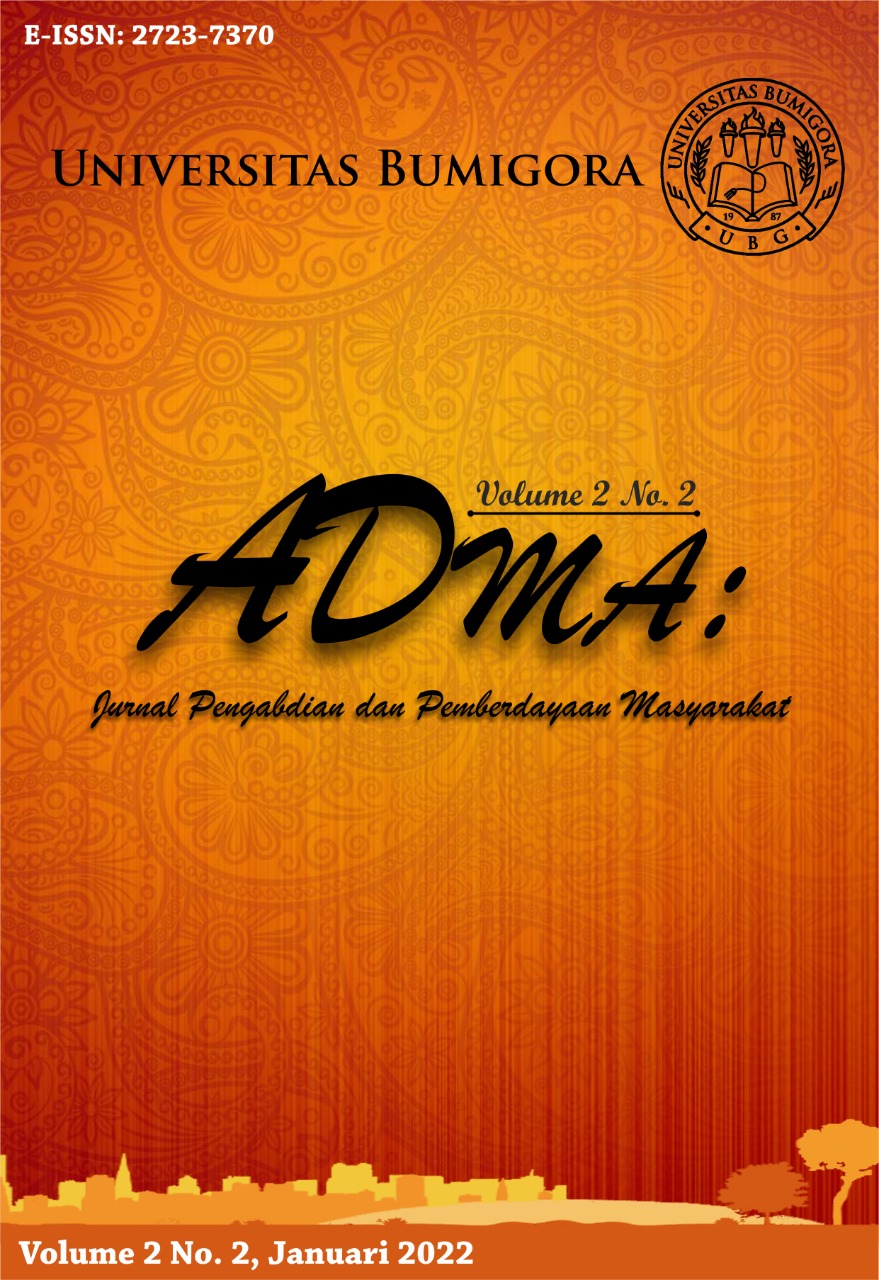 This work is licensed under a Creative Commons Attribution-ShareAlike 4.0 International License.