Peningkatan Nilai Tambah Ikan Lele melalui Pemberdayaan Perempuan untuk Meningkatkan Ekonomi di Kecamatan Lingsar
Baiq Fitria Rahmiati

Universitas Bumigora

Anthony Anggrawan

Universitas Bumigora

Wayan Canny Naktiany

Universitas Bumigora

Sirojul Hadi

Universitas Bumigora

Nurul Hidayah

Universitas Bumigora

Hasbullah Hasbullah

Universitas Bumigora
Keywords:
Catfish, Improvement, Business, Fishery Product
Abstract
This community service activity aims to find solutions for problems faced by the people of Batu Kumbung Village in improving family economy, by making various processed products based on local food (catfish). Fresh water fishery products found in Batu Kumbung Village are very abundant, especially catfish. The people of Batu Kumbung Village already have a joint business group, but the products produced are still very limited. In this regard, then it is necessary to provide catfish water processing skills to the community in Batu Kumbung Village so that it is expected to increase knowledge and skills that can used to improve the economy. Methods used in this activities, are: Providing training material modules to be implemented; The presentation of the material is in accordance with the contents of the recipe book plus material on food nutrition, hygiene and sanitation, kitchen management, and product packaging and online marketing related to the business to be run. The output target of the activity is that participants can increase their knowledge and skills skills in producing various catfish; Participants are able to organize and manage the business them properly and sustainably; the presence of a variety of local food-based specialty preparations which can be used as souvenirs for consumers.
References
Arni Muhammad. (2014). Komunikasi Organisasi. PT. Bumi Aksara.
Badan POM. (2018). laporan Tahunan Tahun 2018. Laporan Tahunan Kegiatan Tahun 2018, 192.
Baiq Fitria Rahmiati. (2019). Upaya Perbaikan Status Gizi Balita Melalui Sosialisasi Menu Mp-Asi Sesuai Usia Balita Di Kecamatan Gunungsari. JPMB : Jurnal Pemberdayaan Masyarakat Berkarakter, 2(2), 138–145. https://doi.org/10.36765/jpmb.v2i2.8
Eko Suparmiyati et al. (2017). Pusat analisis dan evaluasi hukum nasional badan pembinaan hukum nasional kementerian hukum dan hak asasi manusia r.i tahun 2017.
IKP, B. (2020). NTB Kembangkan 4 Strategi Atasi Stunting. Pemerintah Provinsi Nusa Tenggara Barat.
Notoatmodjo, S. (2003). Pendidikan dan perilaku kesehatan.
Rahmiati, B. F., Briawan, D., & Madanijah, S. (2018). Studi Kualitatif Tentang Faktor Dan Strategi Perbaikan Program Suplementasi Besi Ibu Hamil Dengan Kasus Di Kabupaten Tasikmalaya. Media Gizi Mikro Indonesia, 9(2), 113–122. https://doi.org/10.22435/mgmi.v9i2.619
RI, K. (2014). Profil Kesehatan Indonesia 2014.
Saraswati, M. M. D., & Hardinsyah, H. (2016). Pengetahuan Dan Perilaku Konsumsi Mahasiswa Putra Tingkat Persiapan Bersama Ipb Tentang Monosodium Glutamat Dan Keamanannya. Jurnal Gizi Dan Pangan, 7(2), 111. https://doi.org/10.25182/jgp.2012.7.2.111-118
Singh, K. (2016). Nutrient and Stress Management. Journal of Nutrition & Food Sciences, 6(4). https://doi.org/10.4172/2155-9600.1000528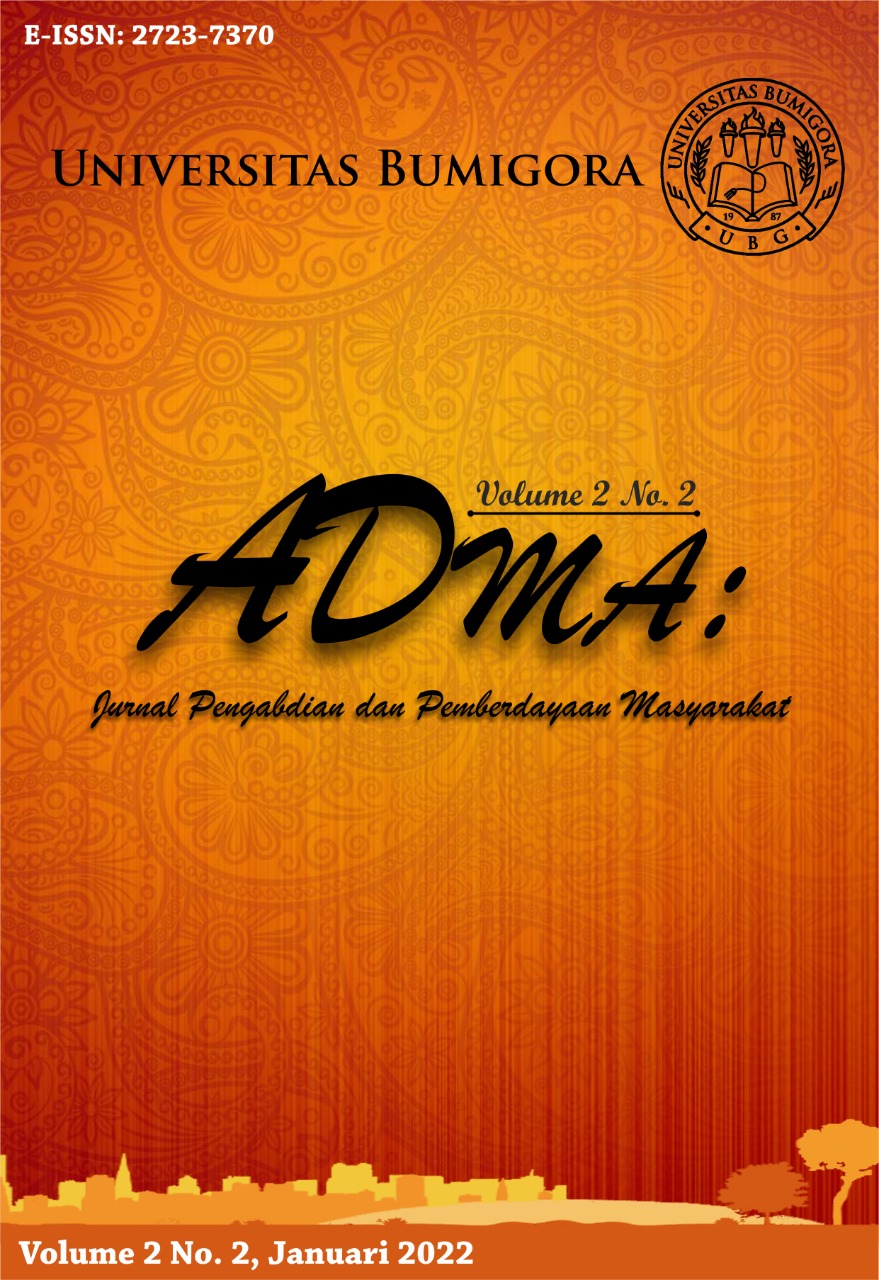 This work is licensed under a Creative Commons Attribution-ShareAlike 4.0 International License.