Pelatihan Model Pembelajaran Menggunakan Microsoft Teams di SD Muhammadiyah 2 Denpasar
Evi Triandini

Institut Teknologi dan Bisnis STIKOM Bali

Indrianto Indrianto

Institut Teknologi dan Bisnis STIKOM Bali

Ratna Kartika W

Institut Teknologi dan Bisnis STIKOM Bali
Keywords:
Microsoft Teams, Online learning media, whatsapp, zoom
Abstract
SD Muhammadiyah 2 Denpasar is a partner of this service activity. The number of teachers who teach at this school is 42 people. SD Muhammadiyah 2 Denpasar seeks to provide services in an innovative, creative and fun learning process, and refers to the student center, which is expected to increase and develop the potential of students. During the Covid-19 Pandemic, schools held online learning. Learning is done by the teacher giving assignments by asking students to study the material in the book through Whatsapp media. Discussion of learning materials is also carried out via whatsapp. The school also uses the zoom app which is not paid for. This causes problems because of the time limit for using zoom and the number of participants. There is limited time to use zoom so that the learning process is not complete in completing one learning topic. Likewise, the limitation of 100 participants also creates obstacles in the learning process because there are subjects that are attended by more than 100 students. To overcome these problems, Microsoft Teams will be used as a learning media in this school. The first phase of activity, namely providing training on Microsoft Teams learning media, has been carried out for two days by the proposing team. The training was attended by homeroom teachers for grades 4, 5 and 6. The training participants were very enthusiastic about participating in the training activities. Participants are able to practice directly the training material provided. The second phase of service activities was continued by evaluating and monitoring the use of MsTeams by participants who had received training in previous service activities. The results of the evaluation showed that this training activity gave satisfaction to the participants because the training topics provided provided an alternative to the use of digital media for learning for students at SD Muhammadiyah 2 Denpasar.
References
Amirullah, G. (2020). Pelatihan Pengembangan Kelas Digital Berbasis Microsoft 365 Di Sekolah Muhammadiyah Dki Jakarta. 1(3), 223–227.
Anugrahana, A. (2020). Hambatan, Solusi dan Harapan: Pembelajaran Daring Selama Masa Pandemi Covid-19 Oleh Guru Sekolah Dasar. Scholaria: Jurnal Pendidikan Dan Kebudayaan, 10(3), 282–289.
Haqien, D., & Rahman, A. A. (2020). Pemanfaatan Zoom Meeting Untuk Proses Pembelajaran Pada Masa Pandemi Covid-19. SAP (Susunan Artikel Pendidikan), 5(1).
Ismanto, I., & Cindarbumi, F. (2021). Analisis Efektivitas Pembelajaran Kalkulus Berbasis MS Teams pada Masa Pandemi Covid-19. MAJAMATH: Jurnal Matematika Dan Pendidikan Matematika, 4(1), 91–103.
Isti'anah, I. (2020). Pelatihan Penulisan Karya Ilmiah Bagi Kalangan Guru Sma Lingkup Provinsi Maluku Dan Maluku Utara Dengan Optimasi Aplikasi Microsoft Teams. Jurnal Vokasi - Politeknik Negeri Lhokseumawe, 4(2), 67. https://doi.org/10.30811/vokasi.v4i2.1989
Pradja, B. P., & Baist, A. (2019). Analisis kualitatif penggunaan Microsoft Teams dalam pembelajaran kolaboratif daring. Seminar Nasional Matematika Dan Pendidikan Matematika (4th Senatik), 415–420. http://103.98.176.39/index.php/senatik/article/view/88
Situmorang, A. S. (2020). Microsoft Teams for Education Sebagai Media Pembelajaran. Microsoft Teams for Education Sebagai Media Pembelajaran Interaktif Meningkatkan Minat Belajar, 02(01), 30–35.
Widiyarso, T. H., & Sutama. (2021). Efektifitas Penggunaan Microsoft Teams Dalam Pembelajaran E-Learning Bagi Guru Selama Pandemi Covid-19. Jurnal Pendidikan Dan Ilmu Pengetahuan, 21(1), 15–21.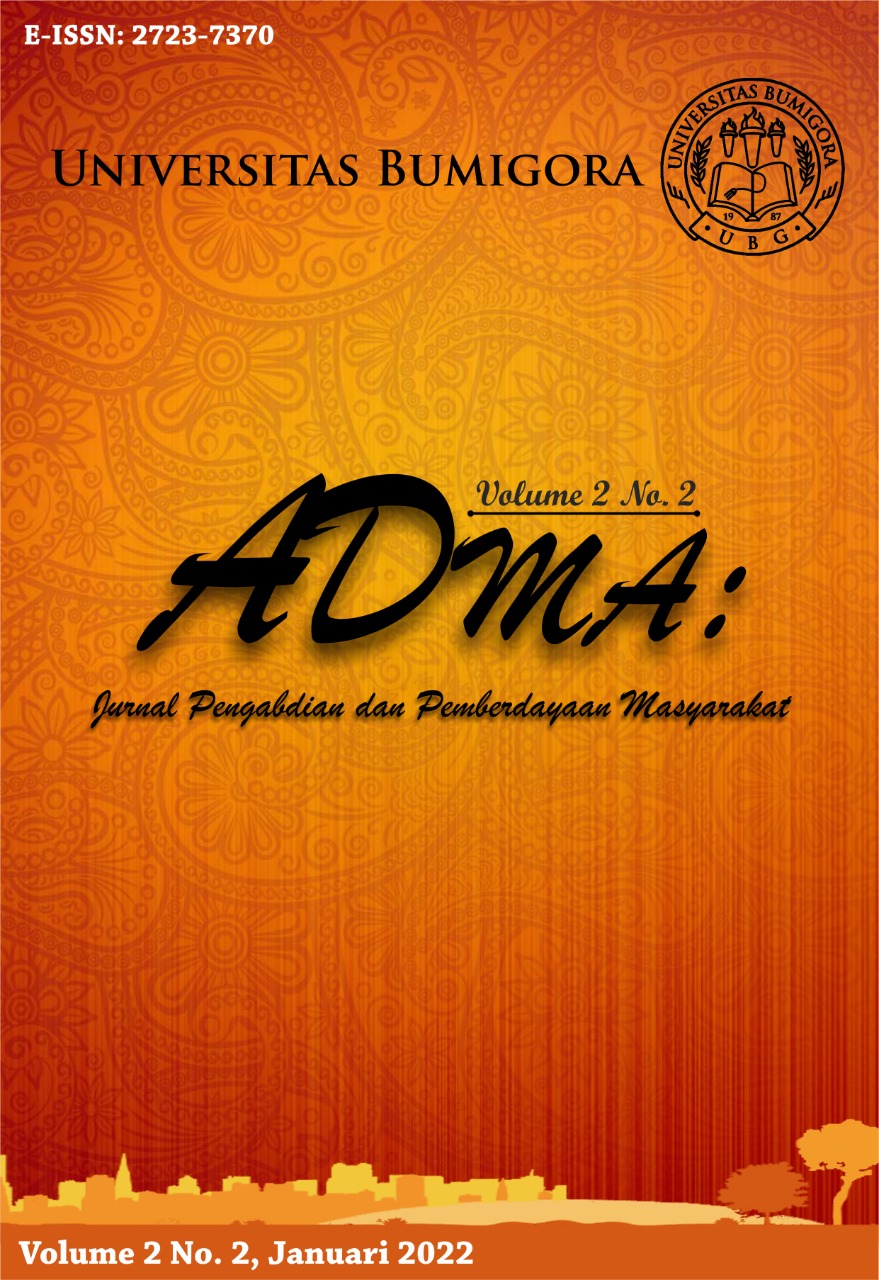 This work is licensed under a Creative Commons Attribution-ShareAlike 4.0 International License.